Legendary Dutch producer Joris Voorn makes his Anjunadeep debut with his long-awaited remix of 'Walls', the third single off Yotto's acclaimed debut album 'Hyperfall'.
Having released Yotto's Chemicals / Second Life EP on his own Green imprint last year, Joris applies his precise production flair to the original, incorporating broad, soaring strings and angelic choruses.
Joris Voorn remains at the epicenter of the Dutch electronic music scene, the most renowned and instantly recognizable artist from Holland representing underground house and techno on a wider global stage.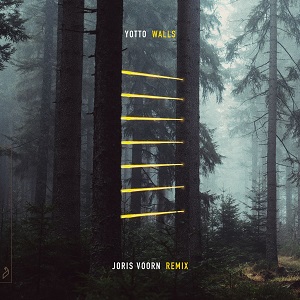 Outside of Holland, Joris is a regular fixture at all of the key clubs and festivals on the globalunderground circuit performing multiple weekly shows at events across.
Listen to the remix below.