With sold out showcases across London and her music rapidly approaching 1 million streams online, Myah Sky teams up with Smokin' Jack Hill to release her highly-anticipated new single, 'Attention' on March 29th.
The track showcases her distinctive spin on Charlie Puth's smash hit adding a pop dance twist, guaranteed to be one of the irresistible summer hits of 2019.
With a strong musical background throughout her younger years, Myah has spent most of her time in the studio writing for herself and other artists also being a go-to vocalist for the London Grime artists Ghetts and Dot Rotten who she has also toured with.
Working with incredible producers such as the hotly tipped Mars Moniz, Myah has been able to craft and perform new material at her own sold-out showcase this year.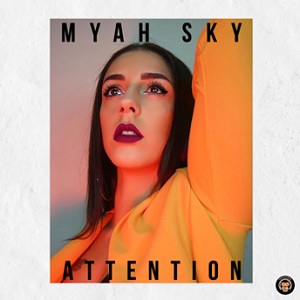 "['Attention' is about] Knowing the difference between people who need you and those who want you" states Myah as she discusses the forthcoming single. With the music industry being a very open lane, Myah is ready to take center stage with a new sound and image.
Listen to her brand new track below and enjoy!