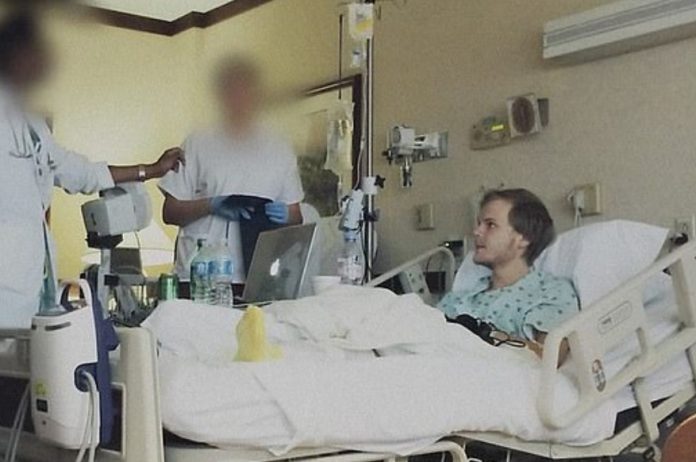 While standing in the spotlight and facing the glimmer of the flashing lights is the goal for many human beings globally, it often seems as if once they make it to the top they realize that it is not all that it is cracked up to be.
While there are countless stories of celebrities attempting to denounce their fame due to stress and anxiety that stems from the microscopic public eye, a prime example of the hardships superstars often face comes from the late Swedish electronic dance music DJ and producer Tim Bergling, also known as Avicii.
From the outside looking in, Avicii had it all. He was one of the top paid artists in the collective music world and made music that connected with millions of humans from around the world. His fame allowed him to materialistically live a lavish lifestyle full of superyachts, multiple luxurious homes, and anything a young man could ever desire.
Avicii was on the constant move with his music, if he was not in the studio producing then he was consistently touring Planet Earth while rocking packed out dance floors, he was a worldwide sensation. The fame and fortune seem glamorous to the people that are not living that lifestyle, but for Avicii, it became difficult for him to bear. He wanted a normal life, and to live like a regular person, but it was nearly impossible with his high level of fame.
During a span of seven years, Bergling played 813 shows across the map, which mathematically equals one show every three days, and it was tremendously weighing on his spirit. While he was all smiles during his performances, something quite different was going on in the background. During his rise to fame, and learning coping mechanisms for the rigorous touring schedule, Avicii turned alcohol for comfort and began to use it in excess.
Popular documentaries and interviews with Avicii revealed that he was heavily drinking and taking up to twenty pain pills every day. In 2014 while on tour in Australia, Bergling had an emergency medical situation that required immediate medical attention. He was diagnosed with acute pancreatitis that was caused by heavy drinking and was prescribed multiple medications to combat the pain including the addictive opioid, Percocet, which he was told by medical professionals that it was not a habit-forming medicine.
In previously unseen footage that was recently released, Avicii is in his hospital bed and gown asking doctors if he could be discharged so that he could continue with the tour. The doctors told him that he would not be able to eat or drink without being in tremendous pain, and advised him to stay in the hospital. With his new prescription medication in tow, Avicii did not listen and hit the road to get back to touring and was the beginning of an uphill battle with drug abuse.
Bergling was in constant pain from pancreatitis and was taking up to twenty pain pills a day. He was still experiencing excruciating pain, and the medicine was not working very well. Since they said it was not addictive, he continued to take it to try to curve the pain levels.
He stated in the documentary Avicii: True Stories, "I was in so much pain but all I was given was medicine and told to take it and that I would feel better, it was not helping but I assumed that the doctors knew what they were doing". "Having pancreatitis wasn't the problem, it was the pain afterward. At first, it was one month, and then it was four months, I was taking twenty pills a day but they kept telling me that it is not addictive".
While Avicii was fighting the pain of his ailment, he was also experiencing immense anxiety and stress from being in the spotlight. His career peaked beyond imagination, and there was no longer any chance for him to live life like a regular person. He was an international celebrity, and the pressure was crippling him. During the height of his career, Berling decided to cancel all of his shows, and take a break from touring to work on songwriting and rented a space in Ibiza to try to recenter.
Avicii tried to overcome his dislike for performing and touring during his break, but upon attempting to return, he immediately knew that it was not something that he was going to enjoy ever again, and he decided to announce retirement from the professional music world. He knew that it would not make sense to a lot of people. There were many artists doing the exact same thing as him and they were fine. He had everything a person could want, and yet still, the weight of it all was buckling his knees. He wrote a heartfelt letter to his fans, and quit music in 2016.
In the years following his retirement, Avicii was as happy as he could remember and did not regret leaving his shoes on the mat. According to his family in a public statement, "after he stopped touring, he wanted to find a balance in life to be happy and to be able to do what he loved most, making music. Tim was not built for the machine he found himself in. He was a sensitive guy who loved his fans but shunned the spotlight".
Despite his attempt to find balance, and in the midst of making some of his finest music to date, at just 28 years old, the bright light Tim Bergling took his own life on April 20, 2018, in Muscat, Oman. It is hard to say what the exact reason for his suicide was, but nevertheless, it goes to show that the spotlight is not all glitz and glamour.
Last month Avicii's family launched a suicide prevention charity called the Tim Bergling Foundation. Their goal is to support people and organizations in the field of mental illness and suicide prevention, but the foundation will also be activists for climate change, and the protection of endangered species because those things were important to Avicii. The foundation is based in Sweden but its impact will be felt abroad, just like Tim.
Avicii's suicide was a tragic event that will be felt in the hearts of the masses forevermore. He touched the lives of millions of people through his music and through his daily life. His death was an eye opener about many things, especially that life in the spotlight is not all fun and games, the pressures of fame can make even the brightest lights flicker.
His passing also brought to light the dangers of opiates, excess alcohol, and most importantly suicide prevention. Just because people are successful does not mean that they do not need support from their friends.
Check on your bredren, talk to your friends, look for signs and if anything seems off, please step up and help them. RIP Tim, your memory will not fade from the hearts of the those that were close to you or the dance music community.