Still on their six-legged victory lap following the massive success of the Blessed EP, Tiga & The Martinez Brothers call in heavyweights Ricardo Villalobos and Virgil Abloh for the remixes.
Out via Turbo Recordings, master of minimal techno Ricardo Villalobos takes on "Cleopatra" while Louis Vuitton Creative Director/Off-White mastermind Virgil Abloh, one of Time Magazine's 100 Most Influential People in the World remixes "Blessed".
"Blessed was a baby born of friendship, and you don't turn your baby over to some dude making 'dark, atmospheric bangers' on Ableton. You take that baby, you put on her bonnet and you entrust her to some of the most successful men in the world so you can take your wife salsa dancing for once," says Tiga.
Longtime Turbo target Ricardo Villalobos delivers his personal magic on the remix of "Cleopatra." This is not the kind of everyday magic you'd find in a kind word from a stranger or the childlike wonder of a child. This is the good kind of magic.
American designer, DJ and entrepreneur Virgil Abloh was a big fan of "Blessed," and turned in a remix that is closer to "future jazz" than Tiga would have accepted from anyone else on that list, except for maybe Hugh Jackman. Not only showcasing his musical talent, Turbo took the opportunity to seek Abloh's creative guidance on the artwork design, which depicts the fall of man as seen through the eyes of a jean jacket.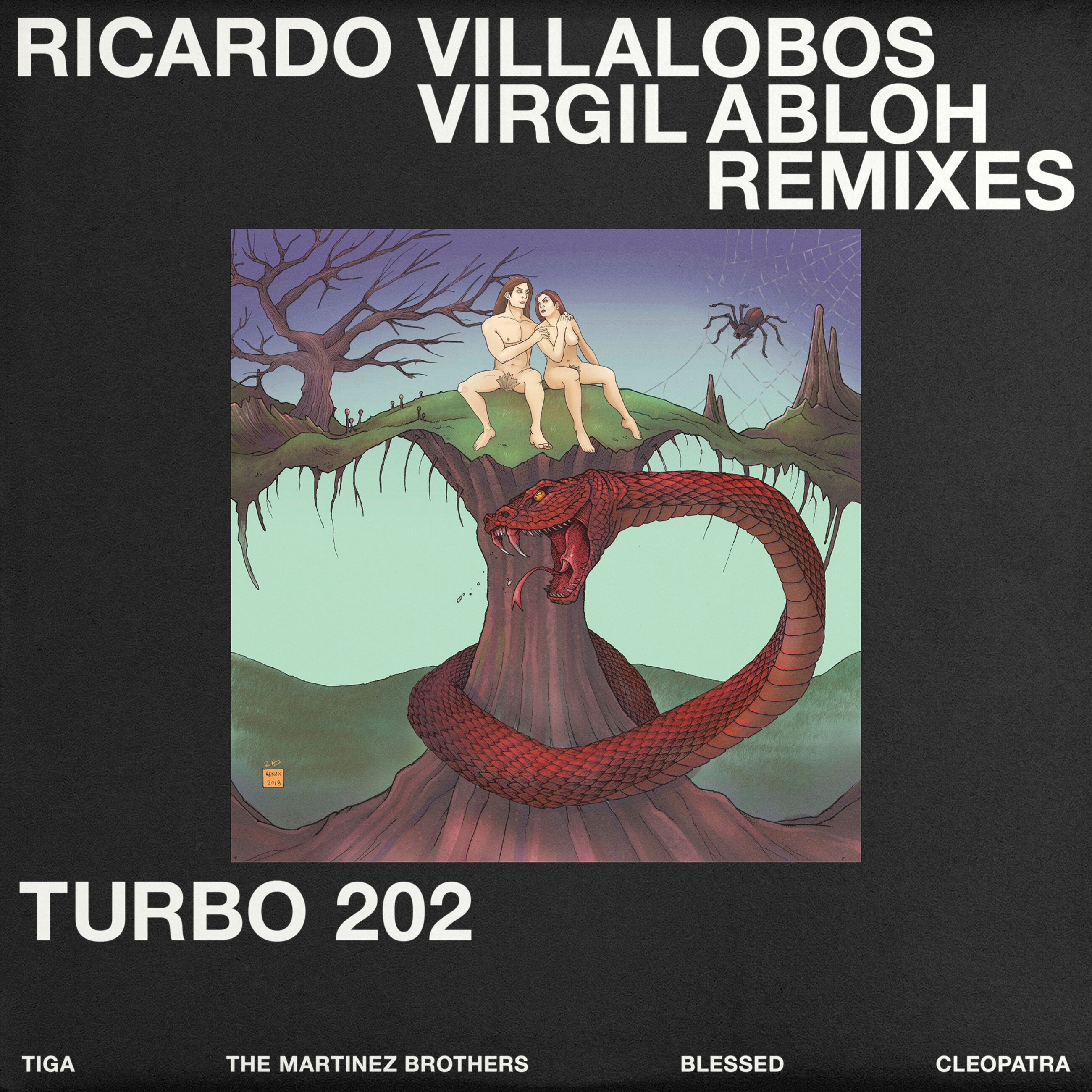 "I speak for everyone at Turbo when I say we are delighted and honoured to bring these two friends and creative forces into the fold," says Tiga.
"Some people will tell you that hatred and divisiveness are the answers to society's ills, but I respectfully disagree. It's friendship that's gonna see us through. If I can convince two of today's leading cultural figures to roll up their sleeves and figure out my remix pack, imagine what I could do if given control of a small country. I don't see any other labels making these kinds of claims, and to me that says a lot."
Register for Pre-Order HERE!