After 'Ringo', Joris Voorn's beautiful dedication to his firstborn son, became his most successful production (over 20 million Spotify streams to date), the Dutch producer now reveals its follow-up. 'Ryo' is his new single, made in honour of his youngest son, Ryoma — and it's equally stunning.
"The optimistic and positive nature of the melodies suit him very well" explains Joris. "I created the melodies when playing around with my new Prophet-6 synthesiser. The quick 1.5 minute stereo recording of the synthesiser became the basis of the song. I tried replaying the synth pattern many times afterwards but wasn't able to recreate the same feeling, so I had to use that very first recording to make the final version of the song."
Dreamy chimes breathe life into the track as a time-stretched percussive loop slowly emerges. A hazy synth arpeggio rises amidst delicate pads, building to a restrained crescendo to introduce the succinct beats. Graceful string sounds continue the chord progression as delicate acoustic guitar plucks add to the heavenly feel.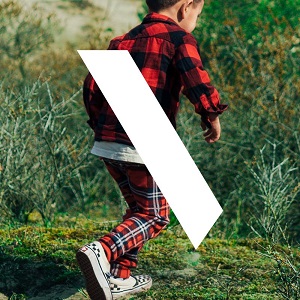 The understated bass compliments rather than dominating, and the sweet breakdown lets the guitars shine even more with soft acid licks rising to the drop. An additional arpeggiated line and deft chords greet us at the drop to complete the euphoric feel.
Bonus track 'Noa' is another mesmerising journey. Its beatless, ambient vibe makes it a perfect home listening experience, or a tool for layering during sets. A hypnotic synth arpeggio with gorgeous delays morphs throughout the track with uplifting vocal samples, warm pads and gentle bass tones completing the mood.
"Since the day I played 'Ryo' in my sets, a bit less than two years ago, many people have asked me about the song" says Joris. So I'm happy it's finally out there!" This glorious EP will be released on his new Spectrum imprint, which is the name chosen to tie together with his well-established syndicated radio show and event series.
Listen to the track here.
Watch the video from creating the Ryo song.