Released as apart of NCS compilation album ELEVATE, a trio of talent team up on the animated production "Rise Up" brought forth by Egzod.
The single is nothing sort of empowering, with blasting brass backing up the tension of M.I.M.E's narrative and the ease of Veronica Bravo's lyrics. The duality paired with a familiar melodic bass song structure is a part of the zest of "Rise Up".
Here's what Egzod had to say about his brand new track:
"The meaning behind 'Rise Up' is the need for becoming bigger and better than what you think you are, even when times get tough."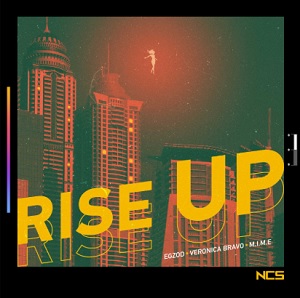 What sets this album apart is the attention to lyrically prove that electronic music isn't just about the drop, each song is a story in its own right. This is the 8th track Egzod has released on NCS.
Portugal born, France raised, Egzod – meaning "exodus" phonetically in French – has garnered over 50 million streams across platforms since late 2016. The meaning of Egzod embodies the idea of travelling to a better world. His music breaks the boundaries and frontiers between cultures; Egzod' s musical vision captivates the world with an essence of spirituality and meaningful life moments.
Listen to the track below and enjoy!