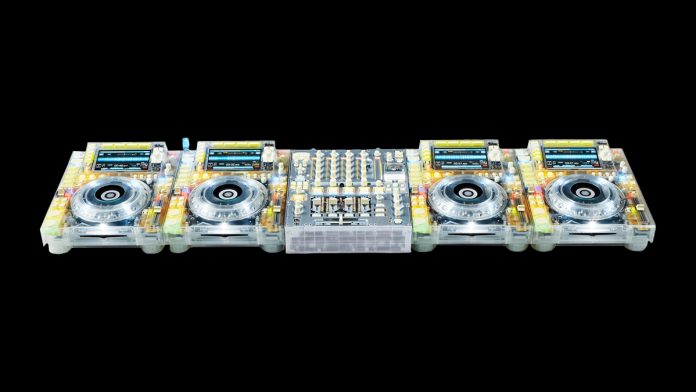 In a collaboration with Pioneer, famed fashion designer, artist, and DJ Virgil Abloh has crafted awe-inspiring transparent "Skeleton" DJ gear. While the equipment was designed to be displayed at an art exhibition at Chicago's Museum of Contemporary Art called "Figures of Speech", its slick design and unique look have music makers and performers dreaming over it.
Very shortly after Coachella festival ended this year, Virgil Abloh teased Pioneer's premiere DJ equipment on Instagram, calling his version of the CDJ-2000NXS2 and DJM-900NXS2 the "skeleton" models, which are custom off white and transparent CDJs and a mixer.
Despite no color in the molding and a transparent frame that allows the human eye to see all of the intricate pieces that make up the device, the equipment still has the same classic lighting as the other models, only the clear frame will allow the lights and colors to become more fragrant, and will turn the device into a mini light show when displayed in a dark room.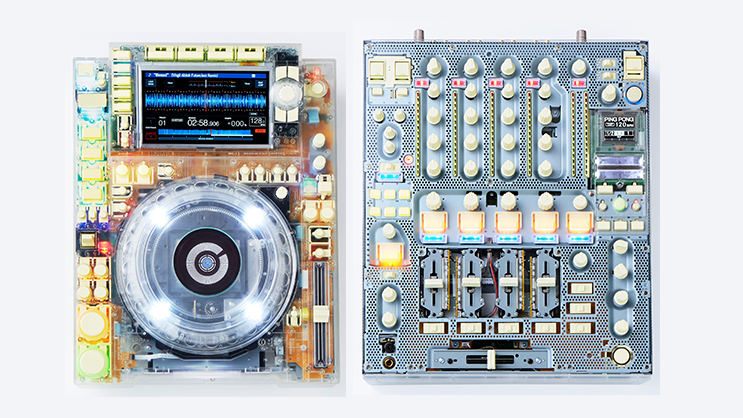 As the artistic director at Louis Vuitton, Abloh wanted to craft something unique and said:
"As a means to give a new look and feel to the industry standard of the CDJ and DJM, I aimed to design a see-through and non labeled rendition of the classic models to inspire a different sound when DJing, and perhaps a new way for music technology and human interaction to equal a different result."
Pioneer has released limited editions in prior years, however, these particular models were ultra limited crafted, meaning that they were designed strictly for Abloh and display in the exhibition.
Pioneer has not said if they will be available for purchase in the future. For now, the only way for people to witness its transparent glory in real life is to go to Chicago for the "Figures of Speech" exhibition, which will be available for viewing June 10th-September 22nd, 2019 at the Chicago Museum of Modern Art.