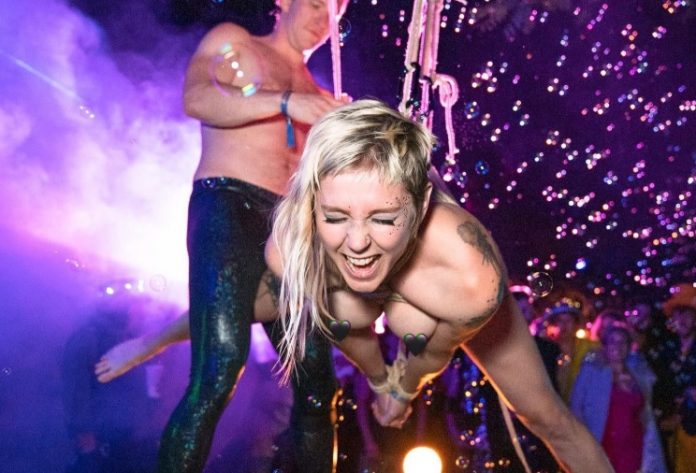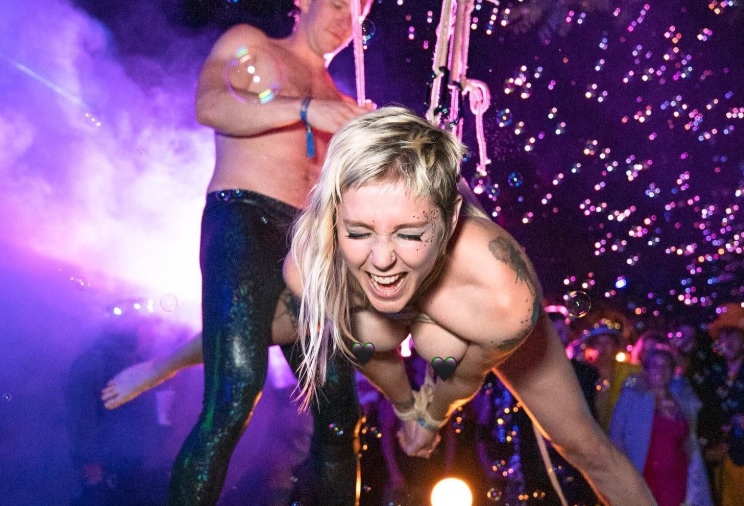 While music festivals are built around the basic principals of freedom, some people take a conservative approach and others take the opportunity to let their freak flag fly unleashed.
Live artist performer, Snatch Adams, has been taking things to the next level during festivals and it seems as if each year she keeps getting bolder with celebrating her "freedom".
Last year at a festival she laid in a coffin for two-and-a-half hours while 45,000 mealworms ate her skin. This year she wanted to take an interactive approach with the crowd, so while tied up shibari-style on a small platform near the mainstage at an unnamed festival, Adams had a glass bong placed in her butthole, and one by one members of the crowd came to take hits from her butt bong.
The show went on for an extended amount of time. Adams said that one gentleman told her that he had not smoked marijuana for twenty years, but that he knew he needed to do it out of her butt no matter what.
According to a social media post by Adams, "We were about to put a second plug in my pu**y and invite people over to smoke DMT out of it, but we got shut down for being a rogue project that was….controversial to say the least. But in a short time, the response was overwhelming."
This is the kind of thing where people do not believe it to be true without some sort of photo or video documentation, however, Adams has photo proof and a short write up about her mini event inside of the festival on her Instagram account, snatch.adams. See the full post below.