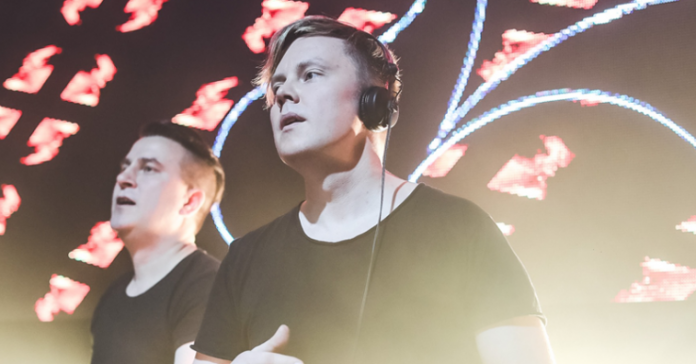 When Super8 & Tab met KhoMha for the first time on a cruise from Singapore to Thailand, musical sparks flew in every direction.
A deep-rooted connection was made, and when Super8 & Tab went through their demos later on and asked KhoMha if he was interested in working with them, a new, powerful Trance record was born: 'Stardust'.
A collab as smashing as the track's raw bassline, this brand-new link-up between the Finnish duo and Colombian power trancer has the potential to wreck stadiums across the globe. From the mighty kick drums to the epic melody to tempestuous drop, 'Stardust' is meant to cause mass euphoria among the world's legions of trance fans.
Here's what they had to say about their brand new collaboration:
Super8 & Tab: "It's always great to work with other producers to see how they do things. We think KhoMha's choice of sounds is spot on, making it very easy for us to make the track sound as big as it does."
KhoMha: "I've always been a fan of Super8 & Tab, and ever since we got to meet each other, the vibes were just great. If you listen to the main melody of the track, it takes you out to space. It has a very deep emotional feeling, but at the same time a lot of euphoria, just like the stars when you look up at them at night. We wanted the name of the track to represent that sentiment, and that's how we ended up with 'Stardust'."
Listen to the track below.