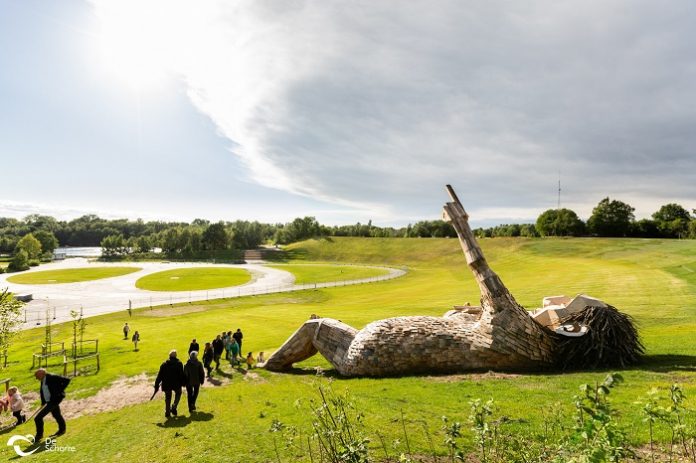 If you happen to have visited the recreational domain De Schorre in Boom in recent weeks, you probably noticed something remarkable… As if by magic, or some mythological force, seven Scandinavian trolls have set up camp in a 'Magical Troll Forest'.
But have no fear: these giants may be big – between four and eighteen metres tall – and look a bit intimidating, but they are actually good natured and wouldn't hurt a fly.
At the request of the world's best electronic dance music festival, Tomorrowland the Danish artist Thomas Dambo has brought the trolls to life. Using old pallets, recycled wood, broken branches and fallen trees, he builds the most wonderful creations and mythical creatures who have been known to show up all over the world.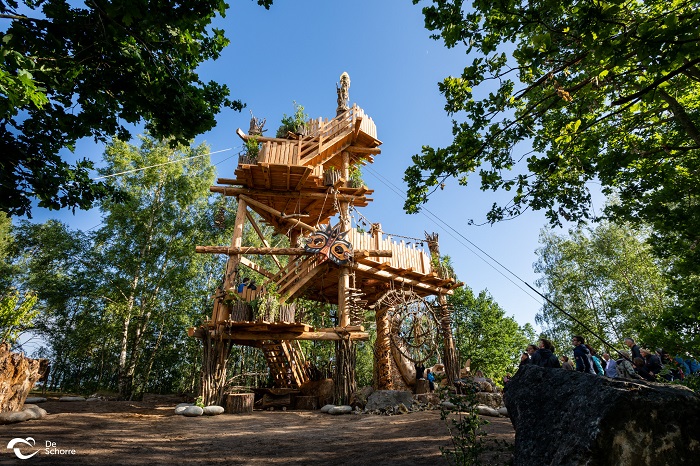 Belgium isn't the first place the giant creatures have appeared. From Florida and Puerto Rico to Copenhagen and South Korea: you can hunt for giant trolls all over the world.
In the past four years, together with his team, Thomas has created over 100 art projects made with recycled materials. While he generally exhibits his art installations in the great cities of the world, he responded extremely enthusiastically when Tomorrowland asked him to create a Magical Troll Forest in Boom.
This year, the festival will be celebrating its 15th anniversary and the trolls will be a gift to De Schorre and the neighbourhood in honour of the occasion. 5 years ago, Tomorrowland commissioned the artist Arne Quinze to mark the tenth anniversary of the festival with 'One World', a permanent pedestrian and bicycle bridge that incorporates 210,000 messages from people around the globe. It is literally and figuratively a bridge between culture, nature, music, art, the neighbourhood and end the entire world.
Local residents exploring their backyards, visitors out for a day in the fresh air, walkers enjoying a beautiful patch of nature, fitness buffs who have come to De Schorre to train or Tomorrowland festivalgoers: any of them could find themselves face-to-face with a troll – hidden between the trees.
Keep in mind, six of the seven creations are in areas of nature that are not used by Tomorrowland.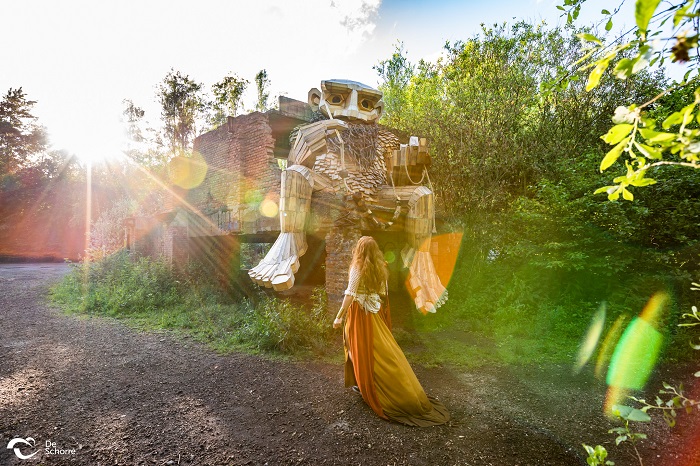 Deep in the woods, the trolls have also built a giant observation tower, out of thick tree trunks and fallen branches. Inside the tower lives 'The Holy Troll' and from the top, you have a spectacular view of De Schorre and far beyond. On a clear day, you can see 25 kilometres away. That means that, you can even spot the Atomium in Brussels on the horizon in the distance.
Here's what Thomas Dambo had to say about his creations: "I hope that my art will inspire people to recycle and encourage them to be kind to nature and our planet".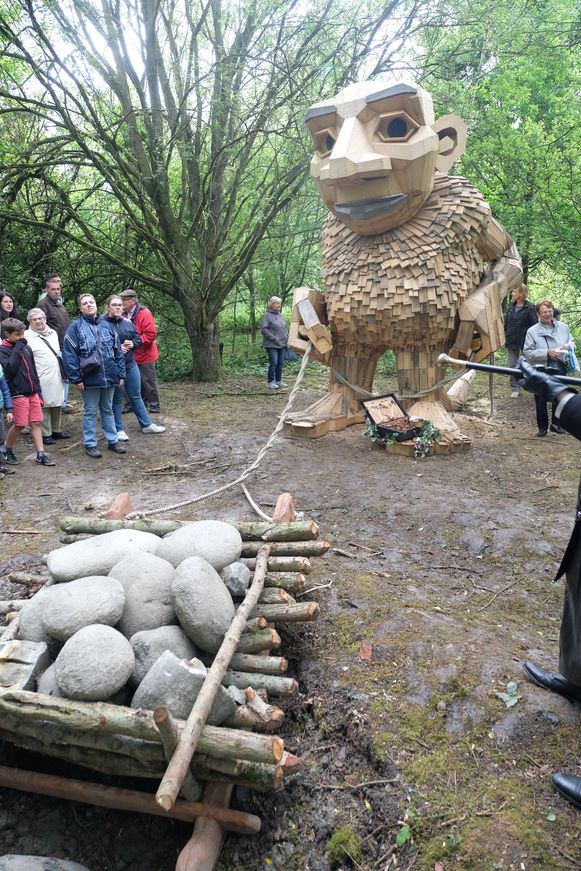 Tomorrowland festival is gearing up for its 15th edition "The Book Of Wisdom, The Return" (July 19th-21st and July 26th-28th). Watch the official 2018 aftermovie below and prepare yourselves for another legendary edition this summer!