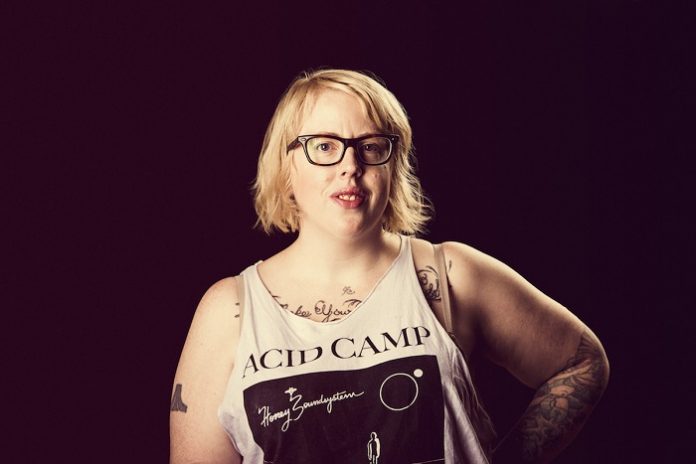 The Black Madonna reveals the launch of her brand-new radio show, 'We Still Believe Radio', with the first episode broadcasting globally this week and available online from Friday, July 19th (here).
Echoing the spirit of her club shows, the weekly global broadcast will be fluent and dynamic, showcasing the best from disco to techno to house and back, maybe stopping by a little drum and bass on the way.
The Black Madonna will share each weekly episode and tracklist online via her official website and intends to impart to listeners insight into her phenomenal knowledge of music, all delivered with her inimitable energy and character.
'We Still Believe' began as three magic words scrawled in shoe polish on a broken-down box and hung with Christmas lights on the wall at a small sweaty party. Before The Black Madonna transformed from a hometown hero into one of the most respected DJs on the planet, she needed to believe something better was possible.
'If you don't have any hope, then write some up and hang it on the wall', says The Black Madonna.
Since then, The Black Madonna (AKA Marea Stamper) became the first woman to be named Mixmag's DJ of the year and cracked the list of top 10 DJ's on the planet in the Resident Advisor poll, challenging stereotypes every step of the way.
In her new position as one of the most sought after DJs around, The Black Madonna maintains her deep commitment to social justice. From working directly with queer women DJ's in Uganda to becoming an ambassador for Help Refugees, she remains vocal and pro-active in human rights projects.
The launch of We Still Believe Radio is yet another testament to Marea's hard work and dedication as the program is set to be syndicated to millions of listeners around the world. With her former successful residency at BBC Radio 1 and 'We Believe' radio broadcast on Grand Theft Audio radio station, We Still Believe Radio will encompass this energy and knowledge while offering a new perspective on modern dance radio.
'I LOVE radio. In fact, I learned to DJ on the air at my college station and all these years later being able to speak to you over the airwaves remains a singularly thrilling experience.
Soooooooo, I am beyond excited to announce the launch of my very own We Still Believe radio show, with global FM syndication. New episodes will air weekly around the world, with all episodes available from my website from Friday 19th July. You'll hear the latest and greatest discs in dance music and the deepest cuts from the back of the crate all presented by me… and maybe a special guest or two. Listen over the air or online, but whatever you do, don't turn that dial!
x TBM'