Legendary DJ & producer Paul Kalkbrenner has unveiled his latest single 'No Goodbye'. 'No Goodbye' is in many respects quintessential Kalkbrenner, lush, grand and big, despite its simplicity.
Chugging and melodic, the track is moored in classic electronic music production techniques, no surprise given Kalkbrenner's preference for analog instruments. Yet it's also a departure, with Kalkbrenner, who rarely uses vocals, making an acapella, that he took from a demo he was sent while on tour, a focal point for the track.
In the year following his eighth and most personal album, Parts Of Life, Paul Kalkbrenner has been in perpetual motion with sold-out Parts of Life Tour in 2019.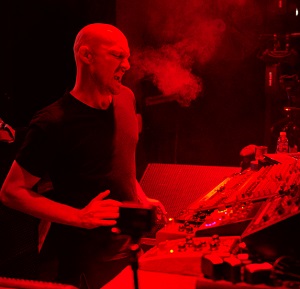 A European solo tour saw him sell over 100,000 tickets, and become a fixture on festival mainstages normally reserved for rockstars. This summer Kalkbrenner will headline Barcelona's revered Sonar, amidst a packed festival schedule, and release of his book 'Parts of Life', a rare glimpse into his global movements over the course of 15 months, as well as the single 'No Goodbye'.
Listen to the track below.