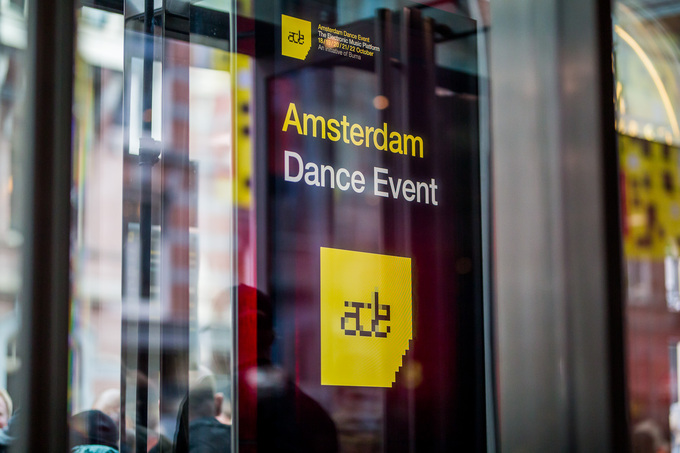 For the fourth year in a row live music takes centre stage within the Amsterdam Dance Event – ADE. Paradiso and Melkweg join forces once again for ADE LIVE: a two-day festival where fans and professionals alike honor the newest electronic live-acts as well as the household names.
ADE LIVE will take place on Wednesday the 16th at Paradiso and Thursday the 17th of October at Melkweg.
In just a few years ADE LIVE has grown into a vital part of Amsterdam Dance Event. In previous editions it featured behemoths like Fatima Yamaha, Hercules & Love Affair and Roísín Murphy next to upcoming talent as Marie Davidson & Phlake who have now gone onto to be successful in their own right, showing that electronic live music deserves a prominent spot on the ADE menu.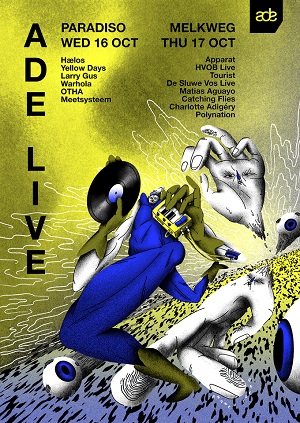 This year it's up to the compelling grandmaster of electronica Apparat to lead the festival. And with surprises like the Belgian leftfield pop singer Charlotte Adigéry or the laidback vibes of Catching Flies there's plenty to discover again! The full line-up is listed below:
Wednesday October 16th | Paradiso
Haelos
Yellow Days
Larry Gus
Warhola
Oklou
OTHA
Meetsysteem
Thursday October 17th | Melkweg
Apparat
HVOB
Tourist
De Sluwe Vos live
Matias Aguayo
Catching Flies
Charlotte Adigéry
Polynation