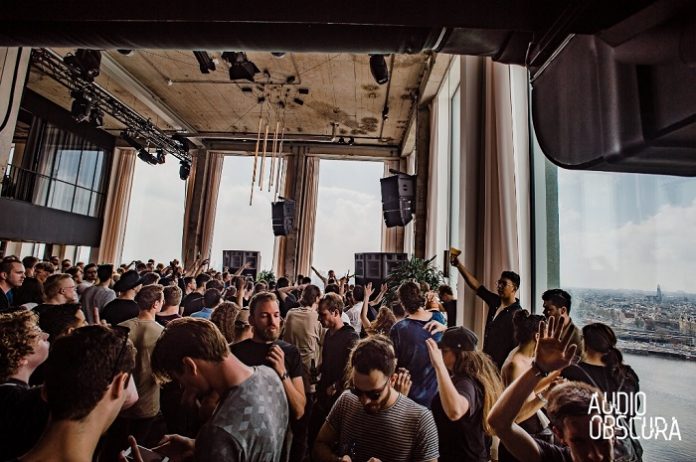 Continuing their successful partnership Adriatique and Audio Obscura once again join forces, this time during ADE '19.
Saturday 19th October will see the promoter and artist combination, take over the stunning riverside venue of the Muziekgebouw. Divided between its four beautiful spaces, the Muziekgebouw supplies the perfect back drop to host Adriatique's 'X'.
'X' is born from a creative union forged throughout the 10 years that Adrian Shala and Adrian Schweizer have been producing and performing under the Adriatique guise. Following on from the EP of the same name, the duo alongside Audio Obscura now curate an event that encompasses their sound and philosophy; constantly pushing forward their boundaries.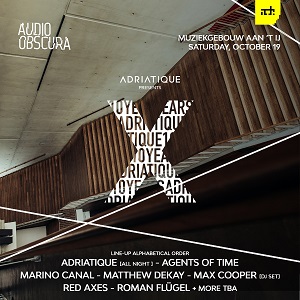 The event marks '10 Years of Adriatique' and lays down a marker on how far the Swiss-duo have come, alongside an all-night long set from the pair they will be supported by Max Cooper, Agents of Time, Red Axes, Roman Flügel, Matthew Dekay, Marino Canal and many more acts which will be announced in the coming weeks.
Audio Obscura continue their obsession with finding unique and off-limits venues within Amsterdam, having taken over locations such as The Loft – A'dam Tower, Amsterdam's Central Station and the famous Rijksmuseum. Their previous collaborations with Adriatique saw them invite the duo to be the first electronic act to ever perform at Amsterdam's Central Station in April 2018.
Audio Obscura & Adriatique presents: 'X' at Muziekgebouw aan 't IJ, Amsterdam on the 19th October during ADE 2019.
Tickets avaliable here.