Today, one of dance music's most prominent duos, Yellow Claw, releases their brand-new single "Baila Conmigo" featuring rapper Saweetie, and singer-songwriters INNA and Jenn Morel.
The song, which follows the release of their track "Get Up" Feat. Kiddo, is available now at all digital retail providers via Roc Nation. Both tracks will be included on Yellow Claw's upcoming album, which is due out later this year.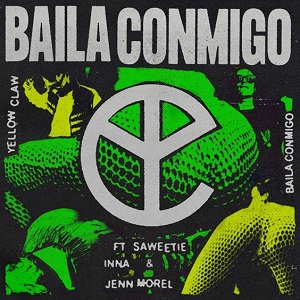 Here's what Yellow Claw had to say about their brand new single:
"Our combined energy and experience brought this new project to unforeseen heights and we are proud to partner up with the people over at Roc Nation to continue building our music legacy.
We're also so excited that we can finally share this tune with y'all. It was amazing working with such strong, talented females. Big shout out to Saweetie, INNA & Jenn Morel for bringing the spice on this one!"
Listen to the track below.