A non-stop 20 hour experience, Monegros Desert Festival returns for its 21st edition on Saturday 1st August 2020.
Uniting festival-goers across an array of the most breathtaking dancefloors on the planet, Monegros Desert Festival makes its comeback powered by a set of unique R.A.V.E principles: Radical, Audio, Visual, Experience to create a tribute to the riotous raves of the late 80s & 90s.
With these at the centre of everything they do, the festival is guaranteed to smash expectations, inspire the wildest thoughts and connect humanity via a soundtrack by the world's most exciting DJs in the middle of nowhere. With a capacity of over 45k, many people will be part of history as they flock back to the desert to witness Monegros Desert Festival's most ambitious production ever.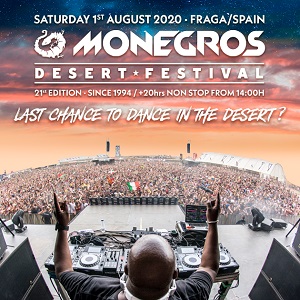 Situated against one of nature's most jaw-dropping landscapes, Monegros Desert Festival offers a chance to dance all day and night for those that have the stamina and are willing to express themselves on the rawest and most immersive dancefloors to be found. By attending, party-goers become part of a unique movement not be found anywhere else and create memories that will last a lifetime.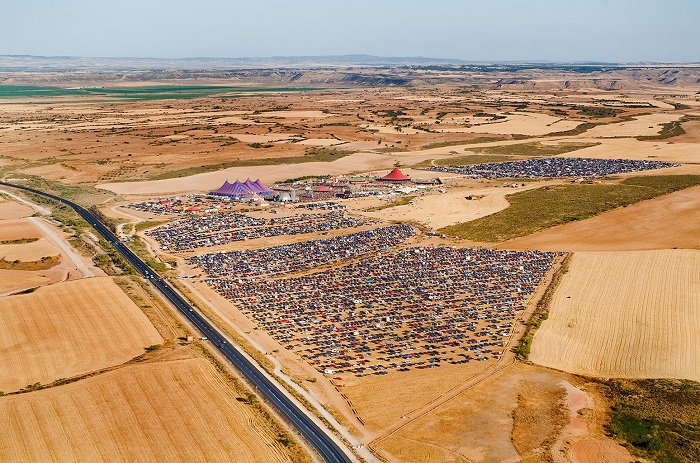 Juan Arnau says: "We are not back to do the same, we want to produce the biggest festival of our history after 20 years."
Don't miss the dazzling last dance amongst the sands of Monegros Desert Festival!