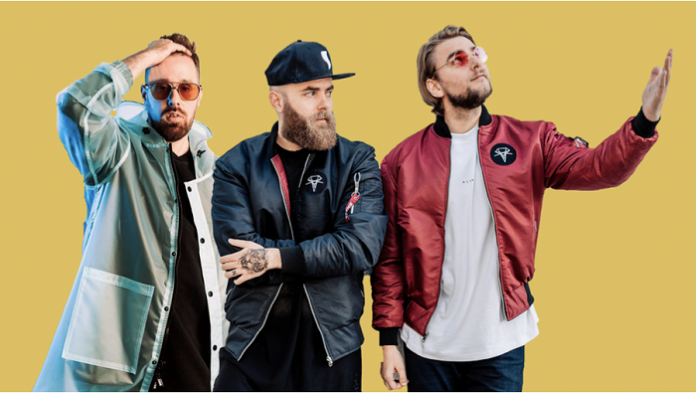 Acclaimed Dutch brothers Showtek link up with Gammer on new single 'EDM Sucks', out now via Skink Records.
A collaboration with UK hardcore legend Gammer, the track is characterised by maximalist production, unruly drops and Siri vocals explaining "Roses are red, violets are blue, EDM sucks and so do you," it's a tongue-in-cheek behemoth that harks back to the early days of US dubstep.
"As Showtek we always try to create a certain shock value in our music, it's either by collaborating with artists people don't expect us to work with, using different sounds or trying something completely new." Showtek explains.
"We had the idea to implement AI as a gimmick in this song. AI is just so interesting since it's able to mimic the behaviour of the human mind. It knows exactly what we want to hear!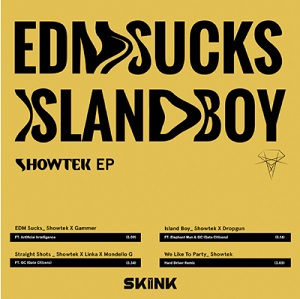 We asked Gammer to work on this project together with us. We played a few of his earlier tunes and liked his style of music, especially for our DJ sets. We spoke about the musical direction for this song and we all agreed that the 2014 festival sound is what we wanted to bring back in a new form."
Speaking about the collaboration, Gammer reiterates:
"When Showtek came to me to work on music not only was I excited it was a no-brainer. Once we connected we knew he had to create something that was going to make some noise… which is partly why we called the track "EDM Sucks". EDM definitely doesn't suck but it's like a satire play on some of the music that is being released, we needed to take the time to make fun of all the "seriousness" that this industry has lately possessed and just go back to making music that feels right."
A diverse release traversing hardcore and bass-heavy drops, coupled with a combination Showtek's renowned EDM sound and Gammer's Hardstyle technique, 'EDM Sucks' perfectly encapsulates their slick talent & style, and Skink Records' fresh approach to releasing contemporary music.
Listen to the track below!