Nada Deva is that Edmonton-based DJ and producer couple serving dynamic vocals over their infamously seismic drops. Nada Deva's energy is contagious and electric.
They will take you on a journey through sound that will compel you to jam out with them. Their signature sound is Brazilian Bass and Bass House with epic drops that punch you in the feel-goods. Francesco started DJing and co-producing underground parties back in 2003 as The Protégé, and Jen debuted on the decks in 2010 as MissB.
The first set they ever shared together was in 2011 at Astral Harvest Music Festival, and it was from that moment on they knew they had found their shared passion as the duo Nada Deva.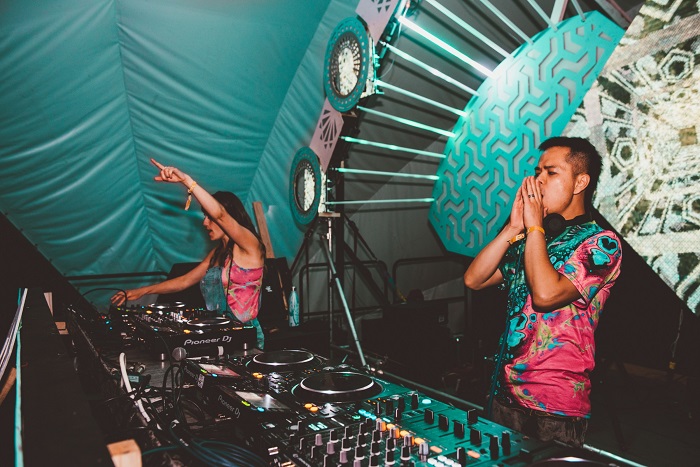 The couple continued to evolve through sound explorations, artistic projects, and together they produced and promoted monthly events under Zodiac Series. Francesco's finger has always been on the pulse of what's hot in the electronic dance music scene, so it was natural for him to begin producing Nada Deva's unique sound with a growing collection of originals and remixes.
They have releases on G-Mafia Records, and in the past have released on UK-Based label Capital Heaven and produced soundtracks for EAGame's "Mass Effect". Nada Deva is all about next level sounds, serious bass face, and rocking the f*ck out.
Listen to their track 'Tempest' below.