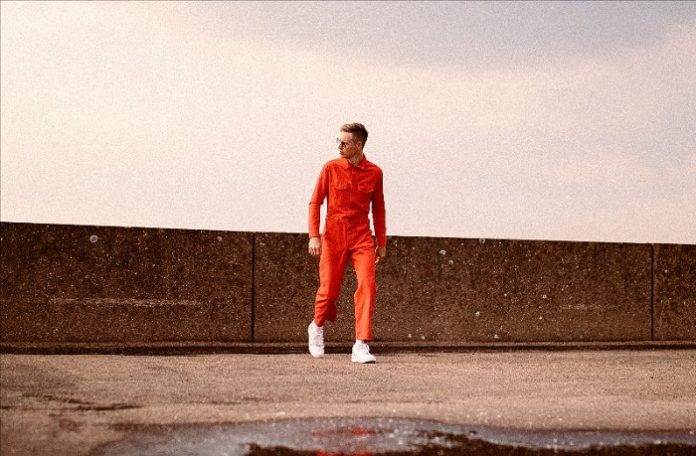 Despite chiefly being known as an artist who moves dancefloors, Joris Voorn has always made clear his intentions to be known as more of a musician in the traditional sense.
Steadily releasing three acclaimed studio albums that display his keen sense of musicality, mood and arrangement, he has proved that he is highly accomplished at providing more than just dancefloor fodder. His fourth album titled '\\\\' [four] is now ready to be unleashed: the glorious pinnacle of his studio efforts to date.
Where his first two albums 'Future History' and 'From A Deep Place' saw Voorn draw inspiration from Detroit Techno, this new album finds its inspiration in the European electronic scene of the mid-'90s.
From the crossover success of acts like Underworld, The Prodigy and Orbital through to bastions of hard techno and ambient like R&S Records, it's the fertile and rapidly-evolving sounds of his formative musical years that he has looked back on with such reverence for this majestic record.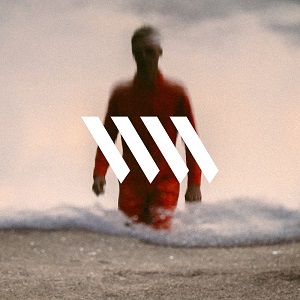 "I believe the mid-90s was the most inspiring time to be listening to electronic dance music" he says.
"Artists were discovering new sounds and genres every single day, never again has there been so much innovation in such a short time. Where in the very early-'90s it sounds like most producers were still using their equipment in quite a basic way, around '94/'95 the same artists mastered their instruments and studios to create masterpieces that still sound inspiring 25 years later.
I'm glad to have entered my musical journey in just the right time." states Joris.
The backslashes of the title refer both to this being his fourth album experience and a nod to the design of the 'V' from Voorn in his logo. "Like my previous albums, it's a collection of tracks that I've worked on over the last few years" says Voorn.
"Some even date from before my last album 'Nobody Knows'. As an electronic music artist, I've always worked on many different sounds, whether it's dance music or more atmospheric or experimental melody driven music. '\\\\' is no different in this."
Featuring collaborations with Voorn's heroes Underworld, British trip-hop outfit HÆLOS, the South African poet Lazarusman and Dutch pianist Michiel Borstlap, the record exercises his wide variety of tastes. From tried-and-tested dancefloor workouts through to introspective, languid compositions, it's a beautifully varied package. Guitar plucks rub up against delicate synth arpeggios, crashing breakbeats contrast soulful vocals, dulcet piano tones glide over ghostly hip-hop rhythms and classic techno stabs permeate among atmospheric pads.
While texture and cadence vary, it's the melodic content that ties the record together."As always in my music, melodies are important on '\\\\'. They are what defines me as an electronic music artist the most. The album features some tracks I've played out in my sets for a long time — which represent my work as a DJ and dance music artist — tied together with tracks where the drums are less prominent and melodies or synth arpeggios are the driving force" says Joris.
To celebrate the journey that has delivered the new album on his fresh Spectrum imprint label, Joris has dug into an incredible set of portrait photographs taken by his friend and famous photographer Jos Kottmann at Spectrum events over the last two years. Fans can hunt their photo online and then receive a special printed copy in the post that seals the enviable connection between Joris and his fans.
Listen to the album here.
In the artist's own words, a track-by-track guide to the album:
1. Never
"I wrote the main intro arpeggio for 'Never' on a journey home from a gig one weekend, and played with a few different SH-101 synthesiser variations, starting with a plugin on my laptop, then using the original Roland synthesiser, the MC-202 and the Roland boutique SH-01 in the studio later. They all sound a little different, which adds to the character of the track. 'Never' was mainly inspired by so-called 'Intelligent Dance Music' from the mid-'90s, and it went on to become one of my favourite tracks on this album."
2. District Seven (Broken)
"This mix of District Seven is a driving dub inspired track that somehow reminds me of a dystopian future world as you can find in movies such as Blade Runner. It is a very different version of the original District Seven, which I released as a single back in 2018 and is definitely a focus track on the album for listeners."
3. Ryo
"I wrote Ryo for my youngest son Ryoma. The chord structure was the first thing I played when I bought a new Prophet 6 synthesizer. The vibe was very uplifting, but with a melancholic touch that inspired me to dedicate it to my son, just like I did with another track of mine, Ringo."
4. Life
"'Life' is something I wrote to play in my DJ sets now and then, I remember playing this for the first time at ANTS in Ibiza to 10.000 people, as it was the opening track and set the mood right away. The strings are somewhat inspired by The Prodigy's sound from their first two albums. At the beginning and the ending you can hear field recordings from a walk I took through Central Park in New York, I've used this in many of my productions, but you can hear it most prominently in this track, with the children talking at the end making a great combination together with the heavy strings."
5. Polydub
"Three years ago I bought a Korg Poly-800 in Japan. Some parts of this track were made with that synthesiser, hence the name. I built it into an energetic dub driven house record filled with atmospheric ambient sounds and a big build-up break that always creates magical moments in my DJ sets. From day one I've always been fascinated by the use of dub reggae in electronic music by bands like Leftfield and Dreadzone from the UK, or in a more minimal way by Basic Channel/Maurizio from Berlin. You can hear this influence quite clearly in 'Polydub'."
6. Antigone
"I started writing 'Antigone' on the way back from a gig in Greece and the name was something I saw on a billboard driving to the airport. The melody follows a melancholic chord progression and is simple, but it works. I have played this track towards the end of almost every DJ set during the last two years, which has brought me so many good memories. The track breaks down in the middle, bringing out the chords, and builds again quickly with analogue synth effects leading to the return of the melody after the break."
7. Mano
"'Mano' is a track based on half a chord progression by Schubert from one of his piano pieces, I gave it an alternative second part to complete the loop and let the melody start over and over again. I had made a one-take recording of the synthesiser arpeggio as a test version, but ended up using that as the basis of the track, building on that with piano parts and minimal percussion."
8. This City feat. Lazarusman
"'This City' began life as an organic house track built around classic techno stabs used in the early '90s, layered with synthesiser chords and deep basses. I had written to Lazarusman to ask for a collaboration, but didn't hear back until the morning the final album CD master was waiting for my approval when I then received his vocals! Even though it was at the final hour and much too late, I decided to mix the vocals on top of the mastered track and send it back out the same day. Lazarusman talks about loneliness in his spoken word acapella, I think every human being must have experienced loneliness at least at some point in their life.
His words reminded me of my time moving to the city of Rotterdam after my studies, not knowing anyone at all. I spent a lot of time by myself in my small student room with no money, as I had just bought my very first synthesizer. This time alone turned out to become the path to my future career in music, which at the time I didn't know of course. I remember these two years as a bittersweet period in my life, enjoying my time alone writing music, but also struggling to build a life in this new city.
9. Dark
"An epic but introverted journey guided by swirling synth arpeggios and melancholic strings. I made this track some time ago and have tried to find the perfect balance between emotion and dance floor energy, trying to work towards a musical aesthetic that would both move my feet and heart. I've played the track on numerous occasions around the world for the last three years, where it always gave people a smile on their face."
10. Too Little Too Late feat. Underworld
"Having been a big Underworld fan for the best part of 24 years, I was very excited meeting them for a talk during ADE in 2017. After an amazing hour together, speaking about music, life, art and travel, I sent them a track I felt would really be great for Karl Hyde's vocals. What I received a few months later was exactly, if not better than what I had expected.
During the process of finishing the track however, the vocals inspired me to make some drastic changes to the music. From a minimal 90's sounding techno track with trance synth stabs, the music took a turn to a deeper sound with an alternative chord structure that fit Karl's vocals perfectly. The original version of the track will be released on a forthcoming single early 2020."
11. Messiah feat. HÆLOS
"'Messiah' finds its inspiration in '90s breakbeat and atmospheric ambient. I collaborated with British band HÆLOS on this single and when they sent me their vocals, it inspired me to work on the underlying music a bit more, which turned the track around quite a bit. The intro arpeggio and atmospheric pads were added to the beginning to create a mysterious build-up to the raven synth hook on top of the breakbeats. In the break, the vocals have their moment before the drums come back in with another driving synth hook."
12. Planet Nine
"'Planet Nine' was written before the release of my last album 'Nobody Knows', but made it to this album as an in-between track to mark the end of the more beats driven part of the album. The track is inspired by an epic future where humans fled the exhausted earth to continue their technology-driven lives in space and at unknown planets."
13. Blanky feat. Michiel Borstlap
"Feels like a musical blanket. 'Blanky' was built around prominent piano chords and a deep bassline. It's one of the tracks that was written instantly, and when I was almost finished, I asked my favourite Dutch pianist Michiel Borstlap to write and play some extra parts. He did so very well and added the emotional human element the track needed. Michiel's piano solo starts in the break halfway through the track and follows the chords I had played down, but builds on it in a way I would have never come up with. It ended up being one of my favourite tracks of the album because of this."
14. Shallow
"'Shallow' is a dubby track that draws inspiration from Berlin dub techno. It takes a more emotional turn halfway through with strings slowly finding their way into the music, after such point the track and the album finish with a different melody variation at the end, like a little encore guiding the way to the exit."