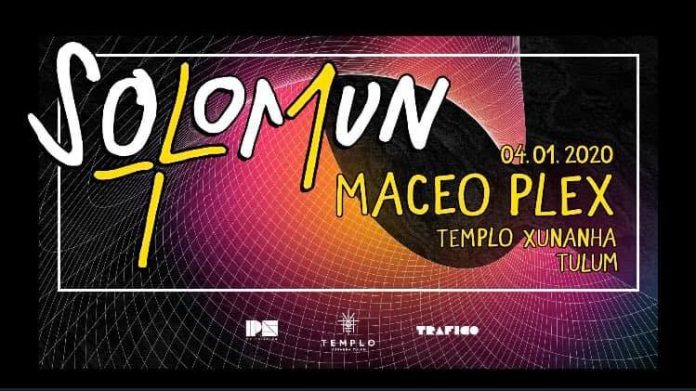 Our team had the great pleasure to sit down with the organizers behind Mexico's dance music jewel, Project Sound.
Project Sound have been creating special, high-quality events at the Riviera Maya for more than 12 years. They are always respectful of the magic of the Mayan land and put together tasteful line ups in unreal locations, always with a focus on world class sound and production.
We had a conversation about their incredible parties in Tulum, their team, what's their plan for the future and many more.
Check out the interview below!
Hi guys, thanks for taking the time to talk to us. We wanted to chat to you about your involvement in running parties. How did it all start?
PS: Our project started in 2007. We were a group of people that wanted to bring something new to our city that was somehow neglected and forgotten in México.
Our only goal was to provide and give our public the best experience in every night, and with every party, we have learnt more about our family and we keep improving all the time for them.
Can you tell us a bit about your team and who does what?
PS: Our project is formed by Flavio Navarro as director, Joe Guiness, Holder, Carla Constantino as coordinator for logistics and production, the production team of Loa produccions, Contraluz and Octopus.
Obviously we're chatting to you today as you're running parties in Tulum. Can you tell us a bit about how you settled on the sight for the parties? Have you hosted parties there before?
PS: Yes, we have been around the party in Quintana Roo for more than 10 years. We started making parties in Playa and that's how we came up with the idea of moving forward under new places like Tulum. Because we wanted to promote new places in Mexico and maybe one of the most beautiful places in the world. .
Can you talk us through some of the complexities of running parties there? Are for example, the local authorities, supportive of what you do?
PS: Unfortunately, the mexican government is not really supportive. Not all of the people see the benefits in the creation of these experiences. Still we are not alone in feeling the necessity of doing this.
The legal process is complicated but that unifies us as the project we are.
Our team believes that living in Mexico comes with a fighting for the experience tag price and we are people that want to change this.
Looking back on your time running events, what would you say is the highlight of the past few years?
PS: This scene has been constantly changing in a good way, getting bigger and bigger. I remember like 3 years ago we were hosting a party "Dynamic in the jungle" and there was just less than 600 people, and for this year we are expecting thousands for the Solomun party.
You're hosting parties including the likes of Solomun and Dixon over the next while. So what do you generally look for when brining artists over?
PS: Making sure everyone feels happy and comfortable with the invitation in the places we work on for, and good audio. That's a must in our parties.
And what is it about these guys that you think works so well in a setting like Tulum?
PS: I think is the symbiosis between the vibe out there and the music guidance they bring here, it's really a magic place.
We believe you're also involved in running a new club in the area. Can you tell us a bit about that?
PS: Two places in fact ,called Xunanha and Radhoo. They were made with the vision for keeping a constantly community because of the recent situation in Tulum, there's a community growing super fast.
Our purpose is to integrate the night lifestyle that we deliver every event but in a smaller place.
Do you generally get to let your hair down for a while once the party kicks off? Or is it more the case that you're working throughout?
PS: I'm into caring my hair, jaja , always giving my best to deliver. For our team is going all or going home.
Can you also tell us a bit about what else you have coming up over the next few months?
PS: Busy and excited, always interested and available into making something.
And finally, how would you best sum up the parties that you guys run?
PS: We love bringing this home.
Many thanks!
---