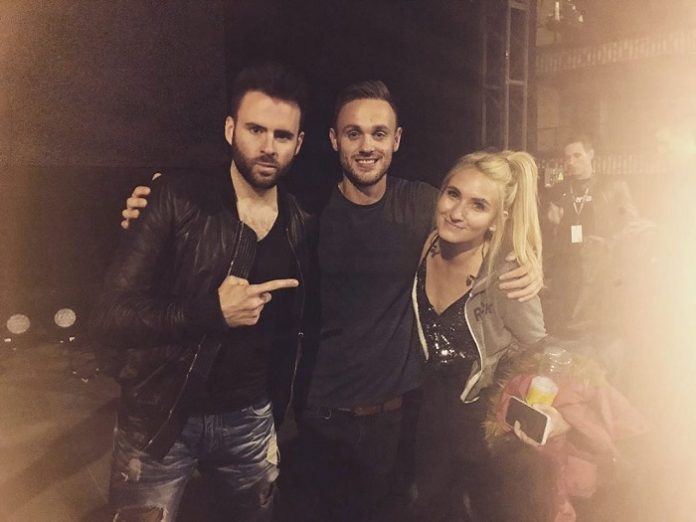 Gareth Emery has long been touted a grandmaster of Vocal Trance, and today's release on his Garuda label sees him validate that status once more.
Created in tandem with DJ/producer NASH and singer-songwriter Linney, 'Yesterday' already won over the crowd through Gareth Emery's stunning Laserface show in Minneapolis (with Linney singing live and NASH stagediving into the crowd) and is bound to reach even greater heights now that the song is officially out.
From the touching piano tones and Linney's empowering vocals to the melodic lift-off, 'Yesterday' symbolizes a much-needed step forward into the light. A signature Gareth Emery production embellished with the touches of NASH, this track fuels the fire and pushes on those who held back at the turn of the road.
Gareth Emery: "I was so stoked to work with Linney and NASH as I've loved both of their work for ages. Super happy with the way this song turned out! We debuted this at Laserface in Minneapolis and it was a proper moment."
NASH: "I am so excited for the release of 'Yesterday', as it's been a pleasure working with Gareth again on this tune. It's an absolute melodic monster that will have everyone singing at the top of their lungs to Linney's amazing vocal."
Linney: "Working with Gareth and NASH has been an incredible experience and I'm honored to be a part of this beautiful song! For me, the song is about recognizing and being grateful for everything I've come across in my life – both good and bad – and allowing that to push me forward to forge new paths, to create more deeply, to give more freely and hopefully inspire others along the way."
Listen to the track below.