After the great success of his previous release, Incantation – By the Good I see in the Other (more than 60'000 streams on Spotify and lots of playlists sharing this song), super-talented DJ and producer, HellKey proposes again a song that walks on the path of Dubstep.
This time wobbles are less aggressive but more intricate and elaborative, melodies go side by side with heavy deep bass, and keytar solos are a very distinctive element of his latest production.
This track is the perfect description of a specific feeling. Each song is a spell, it evokes something (a memory, an emotion, pure energy, etc) that sometimes could be so colossal and magnificent to astound everybody. That feeling of magnificence is what this song is about. When that alchemy happens, no matter if you are the summoner or the beholder, it's the greatest feeling ever. If you have a hell of a life, you can always rely on this summoning spell or its summoner.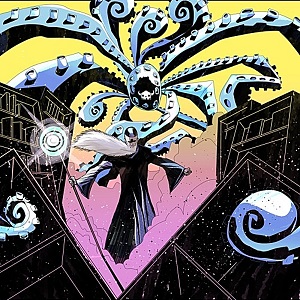 This is what happened to HellKey when in 2014 he saw Skrillex live for the first time (and turned on a deep love in him for Dubstep), and it still happens when he listens to the amazing works of his favourite artists. Snails has heavily inspired this song. Hopefully, "this Summoning" will motivate and inspire many other people.
Listen to the track below.