Multi-talented DJ and producer, HellKey returns with an energy-infused and anthemic metal dubstep single called 'Forged InHellfire'. The bass-heavy track features a unique sound design, a speaker-rattling bassline, and dark, powerful vocals.
Undoubtedly, 'Forged In Hellfire' combines several elements, and even crosses genre-barriers to create a perfect arrangement. With elements from dubstep, melodic, and metal genres, HellKey outperforms himself with a well-rounded release.
The arrangement of the single is very unique and different from what you would expect in a dubstep track. This single contains an unsurmountable amount of energy that will have any live audience breaking their necks at the rail.
The vowel-like synths and the driving bassline give the underlying, dark vocal another level of energy. With powerful percussion, and diverse instrumentation, 'Forged In Hellfire' is a must-listen for any dubstep fan, especially if you are a fan of Borgore, Sullivan King or Kayzo.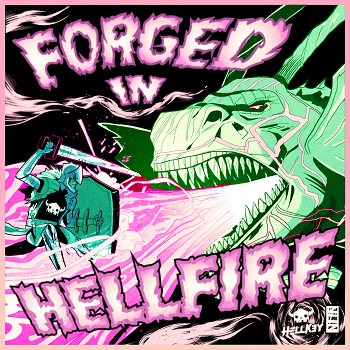 HellKey highlights the message of the song to be "addressed to those who are living similar difficulties and know they don't want to quit; those who have a difficult challenge to overcome; those who have an inner wrath that can be canalized to break out of a nightmare."
Listen to the track below!