When the PAROOKAVILLE gates open from July 17th to 19th, 2020 at Weeze Airport for the sixth time, once again over 300 DJs covering every facet of electronic music on twelve stages will be on hand in the city of lunacy! And now even more top stars are heightening the anticipation for this coming summer.
Oliver Heldens, one of the most in-demand DJs in the world, returns to the PAROOKAVILLE Mainstage this year. In the wake of his debut mega-hit "Gecko", Oliver Heldens followed up with "One Kiss"  featuring Dua Lipa and his current smash "Turn Me On". Consistently delivering one super hit after the other, Oliver has also taken the No. 7 spot in the current DJ Mag Top 100 with his rapturous live performances.
Dutch superstar DJ and producer, Afrojack returns for the fourth time to headline the Mainstage at PAROOKAVILLE. Following pop collaborations with luminaries including David Guetta, he has recently delivered driving Future-Bass sounds again, and last year he enchanted the massesat PAROOKAVILLE again with his hi-energy set.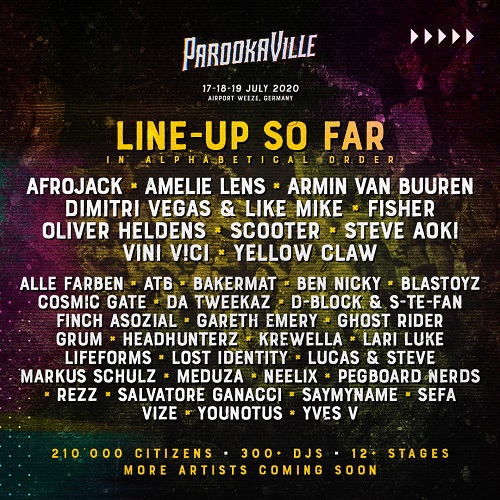 Belgium's Amelie Lens is a special newcomer to the arsenal of headliners. 29-year-old Amelie's stellar rise began in 2016 with her minimalistic atmospheric Techno sounds. Today she is a fixture on the international scene, and 2020 will finally see her debut performance at PAROOKAVILLE.
The Australian DJ Fisher also enjoyed a skyrocketing start in 2018 with his track "Losing It", which became one of the most-played festival tracks around the world. His set in Desert
Valley last year was one of the highlights at PAROOKAVILLE, and this year he returns there as a headliner with penetrating Tech-House sound!
There's also great news for House fans: Italian trio Meduza first gained attention in 2019 with their hits "Lose Control" and "Piece Of Your Heart", and went on in record time to bring home 28 Platinum awards and over one billion streams. Now they're headed to PAROOKAVILLE to perform at Bill's Factory presented by 1LIVE, just like Vize and YOUNOTUS.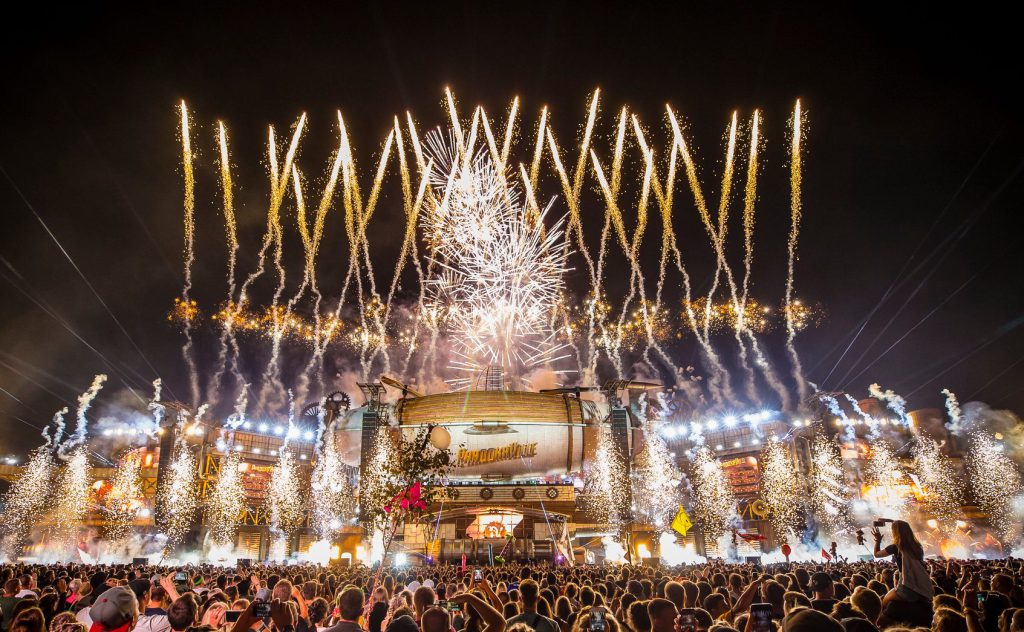 Headhunterz, one of the most influential Hardstyle acts, returns to PAROOKAVILLE for the fifth time, when the City Of Dreams will present its hardest genre under the open sky for the first time on the festival Saturday at Bill's Factory, also joined by Sefa.
The Bass-and-Trap community can also look forward to new artists. The Chicago-based sister team Krewella has been underway for years mixing R'n'B, Bollywood and pop sounds with Trap beats to create irresistibly driving tracks. And following his PAROOKAVILLE debut in 2018 the Hardtrap pioneer SAYMYNAME is also set to return this year.