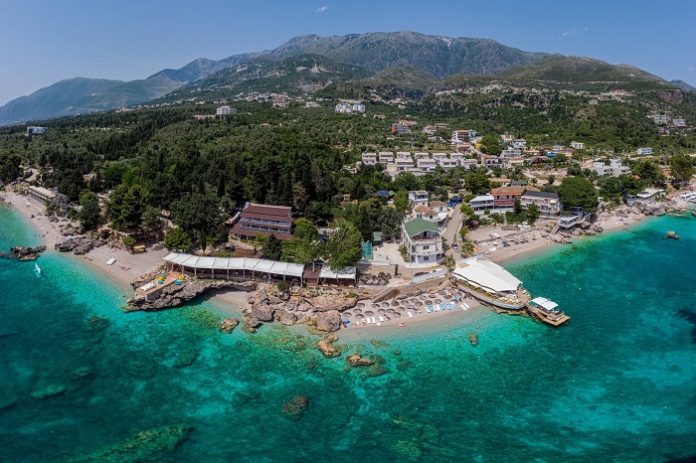 ION Albania is delighted to announce the first acts playing its inaugural festival in Dhërmi from 2 – 9 September. The first wave of acts announced are Altin Boshnjaku, B. Traits, Ben UFO, Daniel Avery, Dax J, DJ Masda, Helena Hauff, Hessle Audio, Jeff Mills, Maribou State, Nicolas Lutz, Pangaea, Pearson Sound, Tomi GJ and Voigtmann.
From kickstarting Underground Resistance to working with orchestras, one of Detroit techno's founding fathers Jeff Mills has done it all and remains one of the most versatile and intriguing figures in the underground.
Having exploded onto the scene with their much adored 'Portaits' LP, Maribou State lived up to all the hype with their highly acclaimed follow up album 'Kingdoms in Colour'. The pair are now transitioning their incredible range of musical knowledge and influences into their DJ sets.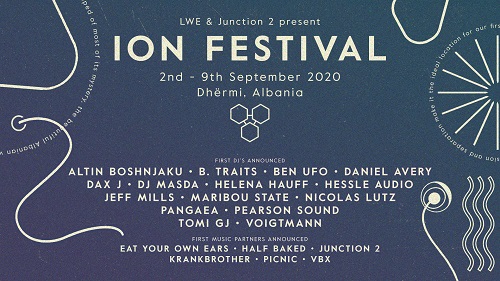 Known for neck-snapping acid and whip-crack electro, Helena Hauff will be one ION DJ who has gone from tiny clubs to global stages but never lost her focus on the music.
Joining Helena is an artist whose own music reaches through the thin veneer of genre and explores electronic and analogue diversity, Daniel Avery.
Three DJs with stellar reputations for sonic eclecticism are the Hessle Audio trio of Ben UFO, Pangaea and Pearson Sound. Techno fans already love Dax J for his uncompromisingly raw take on Berlin's dark heart, so his place at ION will please those wanting a primal trip through the long night.
With a focus on subtle, lush tracks, Japan's much-respected DJ Masda has a techno reputation with a groove-heavy twist. Similarly textured and just as skilful in their selections are Nicolas Lutz, B.Traits and Voigtmann. Finalising the first wave of artists will be Altin Boshnjaku and Tomi GJ.
ION is not just a music festival but an immersive holiday experience with local food, culture, relaxation and restorative encounters; a chance for like-minded global travellers to journey together to this beautiful, hidden place and celebrate the music they love as a community.
Showcasing the underground's foremost selectors, ION will feature stages for dancing in the hazy sunshine by day and tinderbox raves by night and will have the untouched seclusion of the Ionian coastline, a paradisiacal backdrop for long and alternative sets by handpicked artists. From the labyrinthine underground passageways of The Bunker to the isolated beach known as The Canyon, ION's DJ lineup will deliver a week of intense dancefloor sessions.
Across the week, these DJs will play multiple sets in conjunction with ION's select group of musical partners: Eat Your Own Ears, Half Baked, Junction 2, Krankbrother, Picnic and VBX. Further additions to the lineup will be announced in the coming months.
Tickets for the festival are available from 12pm on 6 February via link.