Chilean DJ and producer Francisco Allendes will host the 100th episode of the ANTS Radio Show on Friday 28th February, a milestone that coincides with the iconic party brand's takeover of London superclub Printworks sold out show the following night.
Reaching around 11 million worldwide listeners each month and with stations in 24 countries, the ANTS Radio Show is one of the most lauded shows in the dance music world.
The star-studded multi-room party the following day has locked in seven of the world's biggest DJs, with Swiss DJ and ANTS mainstay Andrea Oliva as well as the aforementioned Allendes joined by New York house legend Erick Morillo, US big-hitter Lauren Lane, Matthias Tanzmann back-to-back with Davide Squillace and Four Thirty Two label head Richy Ahmed.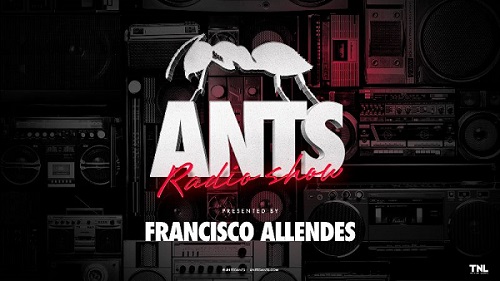 The colony will then head to East London venue E1 later that night for an after party being soundtracked by Andrea Oliva, Erick Morillo, Francisco Allendes, Tanzmann and local duo Eli & Fur. Elsewhere, the ANTS brand has shows at Miami Music Week, Fabrik Madrid and Pacha Barcelona to look forward to in the coming weeks.
The ANTS concept has enjoyed a meteoric growth in stature since the inception of the brand in 2012, with hundreds of parties taking place all over the world, focusing on rugged minimalistic beats from some of the biggest names from the house and techno world. 2019 was as busy as ever, with the brand throwing parties in Madrid, Hong Kong as well as their regular Ibiza appearances every Saturday at the renowned open air venue Ushuaïa Ibiza, while they kicked off 2020 with shows in Tulum.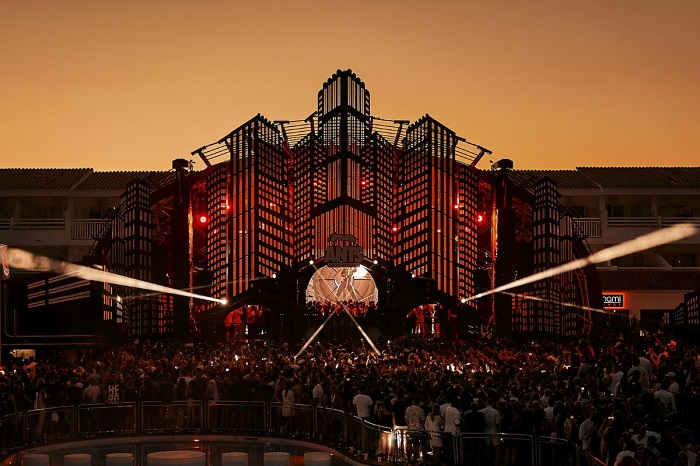 The ANTS Radio Show is set to hit the 100-show mark and continues to go from strength-to-strength, be sure to tune in via their Soundcloud and YouTube where you can catch all their episodes.
List of stations broadcasting the ANTS Radio Show can be found below:
432 Radio: New Zealand – Wednesday 20:00
Beach Grooves Radio: Spain – Friday 00:00
BN-Radio: Germany – Saturday 14:00
Cafe Mambo Radio: Ibiza – Monday 21:00
Center Waves: Spain – Friday 22:00
Cool FM: Aruba – Saturday 04:00
Data Transmission Radio: UK – Thursday 20:00
DI.FM: USA – Tuesday 12:00
Emergency FM: UK – Thursday 23:00
Hit Music Radio: Spain – Saturday 13:00
Ibiza BPM Radio: Ibiza – Thursday 00:00
Ibiza Sonica: Ibiza – Friday 23:00
Megapolis FM: Russia – Monday 23:00
One nation FM: Argentina – Saturday 15:00
Radio FG: Belgium – Sunday 21:00
Radio FG: France – Saturday 20:00
Radio M2O: Italy – Tuesday 01:00
Radio Party groove: Italy – Friday 01:00
Soulfinity Radio: Australia – Monday 11:00
The One: Spain – Saturday 23:00
Uncoded Radio: France – Tuesday 23:00
Unika FM: Spain – Saturday 03:00
Versuz Radio: Belgium – Sunday 21:00
Vibe Nation: Australia – Thursday 00:00
Vicious Radio: Spain – Friday 20:00
Who Radio: Mallorca – Friday 20:00