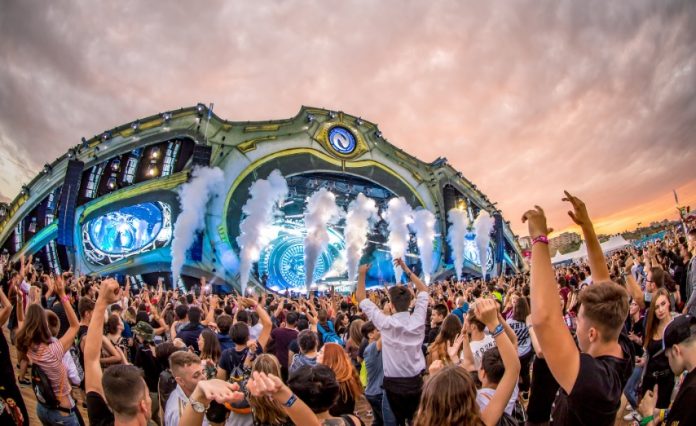 Europe's best beach music festival, Neversea just won another prestigious award! Its campaign "The Green Power of Neversea" won the award from the category Brand Activation Of The Year at The Event Production Awards (EPAs) in London.
The 9th edition of The Event Production Awards (EPAs) took place last night in London, United Kingdom. At this unique event were recognized and rewarded the teams and personalities that are involved in producing the largest outdoor and live events. These are the teams that play a key role in the production process or organizations that carry out this outdoor and live event.
Romania's major seaside festival Neversea won the award from the category Brand Activation Of The Year with the campaign "The Green Power of Neversea", developed in partnership with CEZ Group Romania.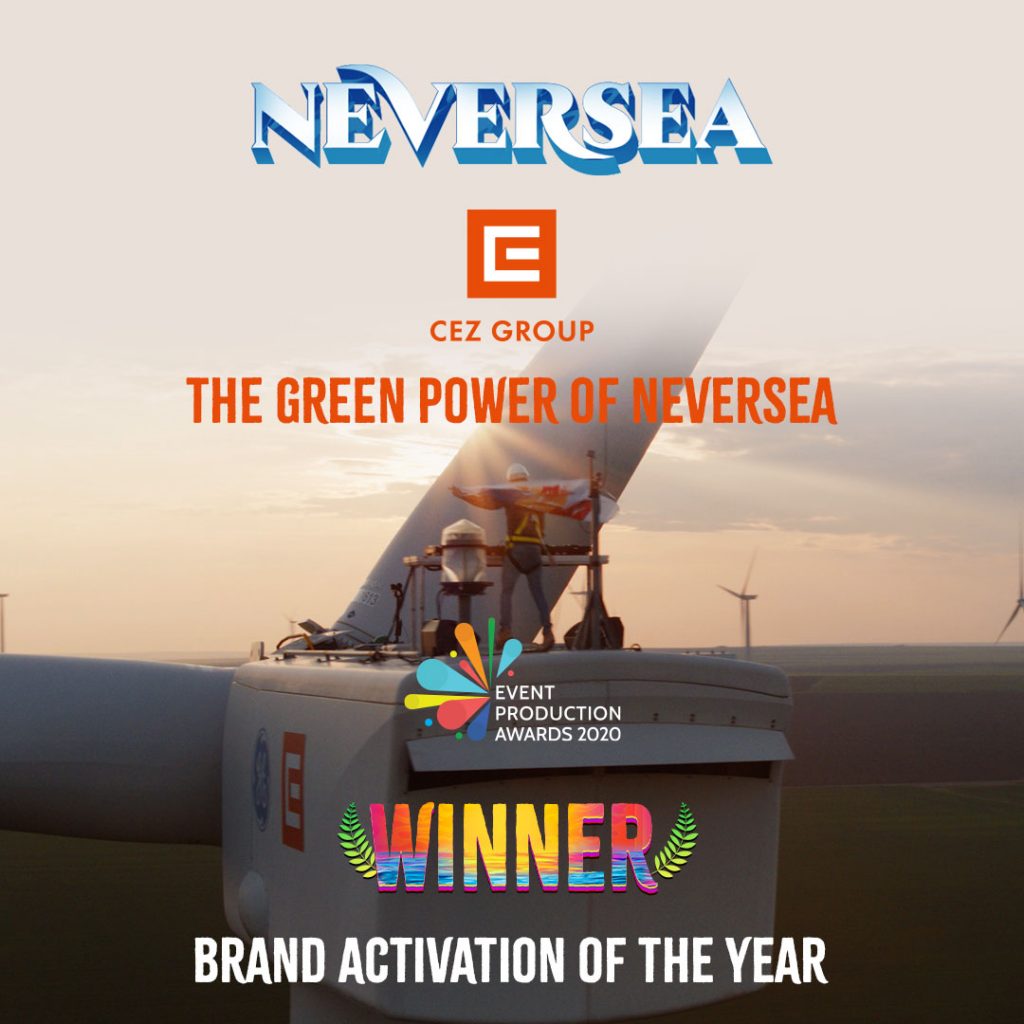 Through this very impressive campaign, Neversea festival aims to become the first music festival in the world powered almost entirely with green energy, from a wind source, coming from Parcul Eolian Fântânele-Cogealac-Grădina owned by CEZ Group, in Romania, Constanta county.
Here's what Bogdan Rădulescu, Head of Partnerships & News Business at Neversea festival had to say about this:
"We are very happy about this award! We thank CEZ team for their trust, support and courage to make this action for the first time in history. The video with Alex Parker mixing over 100 meters high, on a wind turbine, became famous worldwide marking the beginning of our efforts to turn NEVERSEA in a festival powered with green energy for the next 2 years"
Ondrej Safar, Country Manager at CEZ Romania said:
"The partnership with Neversea is a continuous source of inspiration for us in our challenge of bringing the green energy closer to the young generation. We wanted to create awareness and attract the Neversea public, a representative public for the green generation, so we did it. This international recognition of our activation make us very proud and happy!"
"The Green Power of Neversea" was launched back in 2019, with a global premiere experience: Alex Parker was the first DJ in the world to mix on a wind turbine, at over 100 m high, located in the largest wind farm in Europe – CEZ Wind Park.
For the first time, electronic music was heard from the top of a wind turbine, in a 5 hours mix, in a unique setting.
Check out the video below!
Neversea festival will have an even larger area during this year's edition which takes place between 2-5 July and will be powered with green energy from a wind source to prevent, reduce and compensate for any adverse effects on the environment.
Neversea festival has been on the rise over the last few years and has made the Black Sea a destination location for dance music fans from all around the globe.
Neversea 2020 Tickets available HERE!