Grammy-winning, platinum-certified international icon Tiësto releases 'Nothing Really Matters', his new single written with and vocal by UK powerhouse Becky Hill. This pop anthem with big dancefloor energy is sure to fill up the hearts and home quarantine parties around the world!
'Nothing Really Matters' is the latest single from Tiësto's soon to be released album. The song is also accompanied by a lyric video! The video, created by Timo Helgert, is an extension of his 'Return To Nature' works—a creative series designed to inspire hope during a time of being stuck inside.
This is Tiësto's first collaboration with Becky, who's latest single 'Better Off Without You (ft.Shift K3Y)' has clocked over 34 million global streams. Becky also holds the impressive spot as the 2nd most-streamed UK Female on Spotify.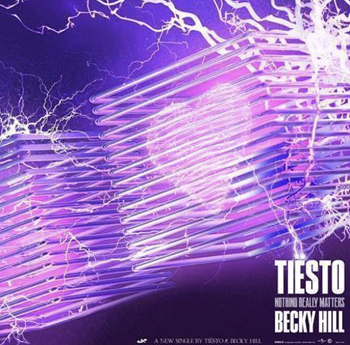 "Working with Becky in the studio was such a great experience. She has incredible energy and such a powerful voice. I cannot wait for the world to hear this song" said Tiësto. "It is also a perfect taste of what's to come with the new album project!"
"Of all my collaborations I've written & been a part of, this single with Tiësto is a real career defining moment. I've written and vocalled songs for some of the best in the game & Tiësto is a great example of that. I'm very excited for this release & to be a part of the album," said Becky.
Listen to the track below.