Since releasing their collaborative single in late 2019, Diplo & SIDEPIECE's 'On My Mind' has been on a steady ascent of global charts.
Amassing over 25 million combined streams since its release and so far, the track has received an off-the-wall music video as well as a remix from nu-disco legend Purple Disco Machine. Next up, prolific producers MK and Billy Kenny each lend their hand on reimagining the track in two official remixes.
MK has been a staple of house music since the late 1980s, establishing himself as a legend in the genre. With over 500 titles to his name, many of which have become certified platinum, MK has hundreds of millions of cumulative online streams. Throughout his illustrious career, he has remixed everyone from Inner City to HAIM and is now adding his Detroit-influenced house style to 'On My Mind'.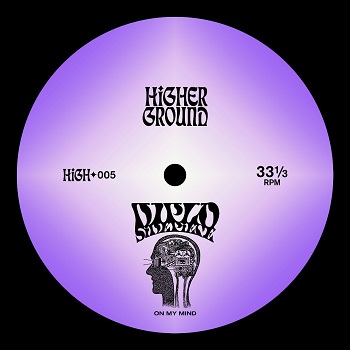 This Ain't Bristol label head Billy Kenny has also been called upon for remix duties on 'On My Mind'. His distinctive tech house sound has been at the cutting edge of club music since he broke out in 2014. Now living in Germany, the English DJ and producer has affirmed himself as an internationally touring DJ with gigs across South America, Canada, South Africa, Australia and Europe. Billy Kenny's ability to turn fun dance tracks into dark rave weapons is what sets him apart from his peers and now he adds his touch to the Diplo & SIDEPIECE collaboration.
Each official remix is bound to catapult 'On My Mind' to new audiences, securing it as a crucial inclusion for DJ playlists and streaming this summer.
Diplo & SIDEPIECE's 'On My Mind' official remixes are available now via FFRR / Higher Ground
Listen the remixes here.