Adventure Club has returned with 'Rebellious', an indie leaning dance track that harkens back to the duo's earlier years. Vocalist and longtime collaborator Yuna ('Gold', 'Lullabies') makes her glorious reappearance, lending her sonic magic to the approximately four-minute release.
Marking the group's first original production of the new decade, their latest directly follows 'The Death or Glory Sessions' EP, their fifth and final release of 2019 from last October. Out now on Ultra Music, 'Rebellious' is available to listen on all streaming platforms.
Brooding basslines, distinctly sharp synths, and soaring soundscapes juxtapose the flowingly melodious vocals courtesy of Yuna. The grandiose, epic scope offers listeners a surprisingly familiar throwback to the heart-fluttering vibes that permeate throughout the duration of some of Adventure Club's classics, like their 2010 remix of Flight Facilities' 'Crave You' or 2013's 'Wonder'.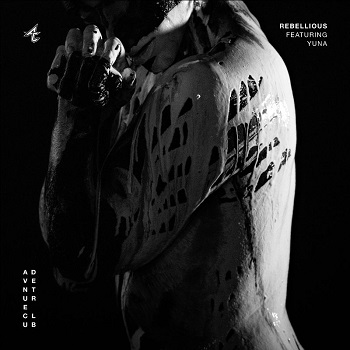 The silky texture of her sonorous voice carries through the entirety of the release, supplying just the right amount of auditory beauty and palpably raw emotion to this behemoth of a track.
'There's no better feeling than when a song just clicks. When everything just makes sense and you're happy about every aspect of it. It's rare that we're satisfied with a finished product, but Rebellious defies that.
We're truly happy that we get to put this into the world and can't wait for old and new fans to hear it. We can't put into words how much we love working with Yuna. Everything about her voice, delivery and vibe is perfect.' – Adventure Club
Listen to the track below.