Rotterdam native Ferry Corsten has a knack of capturing snapshots of time perfectly in his musical output, and that ability is on display with his latest offering 'Tomorrow'.
Ferry Corsten returns to the world of trance music with this latest single, following on from the recent release of his 'As Above So Below' ambient album under his alias FERR. Presenting itself amongst a smorgasbord of atmospheric soundscapes, 'Tomorrow' is reflective of Ferry's recent exploration into his love of orchestral and film music, connecting the dots and continuing a consistent thread that runs through all of Ferry's artistic channelling.
'Tomorrow' is a contemplative number that manages to balance against an elevating glimmer of hope, a moment to take stock, highlighting Ferry's ability to subtly coax emotions out of his music and artfully portray a sense of optimism – an apt sentiment for the present zeitgeist.
The ethereal pads and melody, awash with reverb, sit against a foundation of drums that will be more familiar to fans of Ferry, full of life and a groove that will have fans dancing around the world, wherever that may be.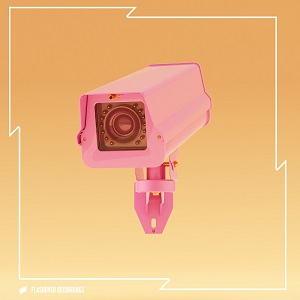 On 'Tomorrow', Ferry Corsten said:
"After the FERR by Ferry Corsten album 'As Above So Below', I wanted to go back to the dancefloor with a deeper orientated track that still keeps the intimacy of where I just came from."
Boasting a career spanning more than two decades, Ferry Corsten has continually strived to push forward with a yearning for creative exploration and an inquisitiveness that has allowed him to draw on new inspirations wherever his passions lie, resulting in a fresh outlook that has kept his music innovative and forward-facing.
By drawing on a wealth of experience from his broad knowledge of genres, Ferry is able to lean on those facets of his career to elicit the perfect palette of sounds to bring his musical visions to life, and that is no doubt on show with 'Tomorrow', which comes at a time when people the world over turn to music as a source of inspiration.
Listen to the track below.