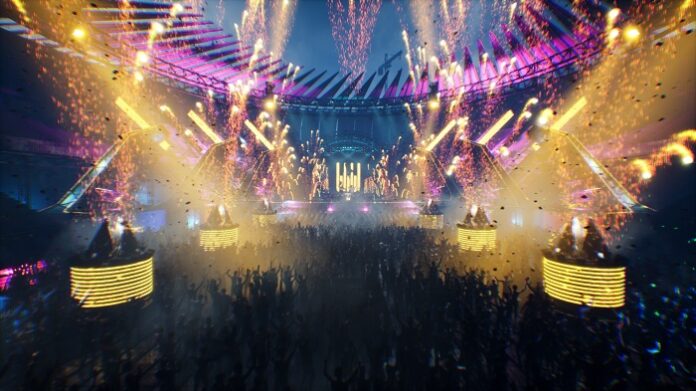 World-famous DJ & producer duo W&W made history this weekend as they delivered a spectacular extended reality livestream on Saturday via a partnership with Dutch events brand ALDA. The exclusive livestream brought together fans from over 50 countries.
The duo played a brand new set in a 3D virtual world inside an animated custom-made stadium. The pioneering music experience mirrored that of being inside the impressive stadium as it was decked out with special effects, lighting, lasers, CO2 and even fireworks making fans feel like they were experiencing the set in person.
The world-first XR livestream made an incredible impact online as it has already been streamed to over 900,000 fans on Facebook and over 150,000 on Twitch where it was also trending as a Top 3 stream. With the future of dance music continuing to find innovative paths in light of the COVID-19 pandemic, the virtual world marks a seminal point in the history of the industry, as the green-screens are implemented to enhance the illusion of their creative 3D reality.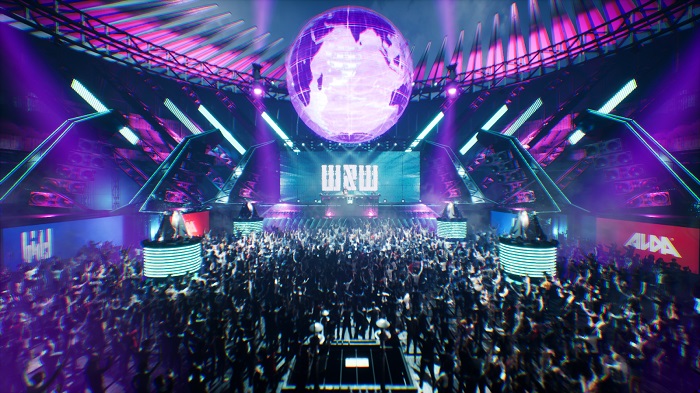 "It was incredible to bring to life this revolutionary experience in dance music" said ALDA CEO Allan Hardenberg.
"The partnership with W&W meant that we could bring the best in music & we succeeded in our goal to bring our fans the best music experience no matter where they are in the world. We're looking forward to bringing more groundbreaking music experiences to our fans" he added.
For this unique occasion, W&W and ALDA partnered up with China's premier sports brand Li-Ning, world's leading live streaming platform Twitch and globally renowned dance music magazine DJ Mag. Unicef was chosen as a charity, working to provide relief and recovery to communities impacted by COVID-19. Donations to Unicef can be made via link.
Other partners included brand development agency, 20 Agency and creative animation agency Eject. With the music duo and Dutch event giant continuing to prove their status as innovators and tastemakers in the dance music scene, this weekend's world-first XR Livestream was a groundbreaking step that paved the way for the industry's future while giving fans the best dance music experience.
Watch the W&W 20XX Live Broadcast below.