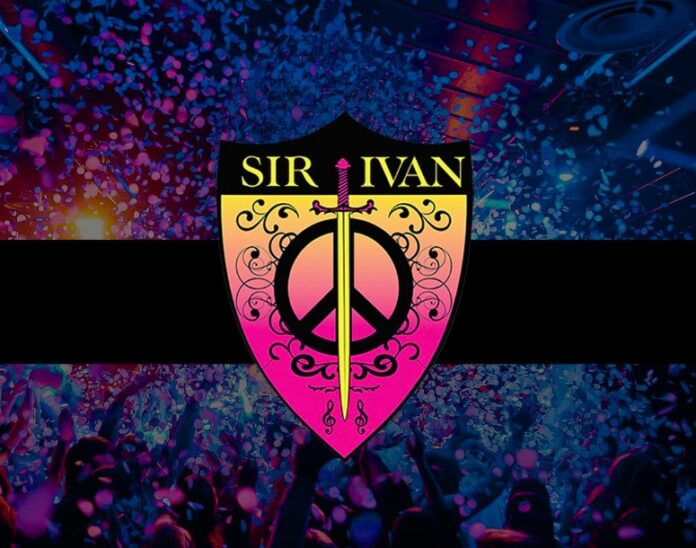 International recording artist Sir Ivan, aka Peaceman, has been fighting a decades-long campaign to spread his message of peace, love, unity and respect on a journey that has circled the globe numerous times.
While normally, Peaceman is fighting for world peace, he also realizes that peace-of-mind during a financially-impacting crisis is also something that he could step up and help with.
So in true Peaceman form, Sir Ivan has come up with a MegaMix competition to help the out-of-work, up and coming DJ's that are being negatively impacted by the pandemic. The competition will be extended to DJ's all over the globe and will run from Monday, June 8th until Wednesday, July 1st.
Sir Ivan will personally be making a $10,000 contribution to this cause in the form of a $5,000 donation to Insomniac's "Rave Recovery" fund. He will also award an additional $5,000 cash to the top five winners of the competition.
On board with this project are their esteemed A-list DJ panel of judges, which is quite an epic line-up of some of the world's finest dance music talents – Paul Oakenfold, Bassjackers, DJs From Mars, Tenishia, and Exodus.
Contestants will be tasked with promoting their mixes to as many fans as possible and get them to vote for their mix, to become a finalist. Once they close the contest, they will pass off the top 20 most voted to their panel of judges where they will rank their favorites and provide Sir Ivan with a collective top 10, which makes up the top five cash winners ($1,000 each) and five runners-up, that will receive some quite valuable prizes from their sponsors.
The sponsored prizes to be distributed to the winners include: signed copies of the 4th edition of the legendary 'The Dance Music Manual'; a project with Peak Hour Music; a publicity package from Matt Caldwell PR; and interviews and guest mix opportunities on EDM Sessions Radio.
Ten of the most creative and talented DJs on the planet, reading this right now, are just a few weeks away from a real positive boost to their 2020, both financially and creatively as a musician. Best of luck from all involved and we can't wait to hear all of your awesome mixes and most importantly – get some financial aid to a handful of talented, up and coming DJ's that need a little extra helping hand through this global crisis.
To enter and take a shot at one of the five $1,000 cash prizes up for grabs, click HERE!