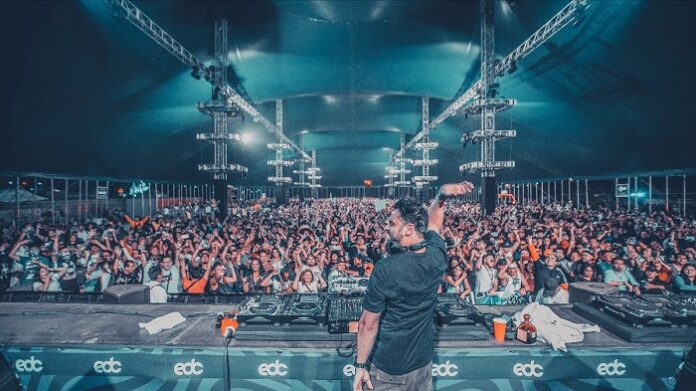 Yousef today shares his 'Live At Neon Garden' Mix Compilation in collaboration with Insomniac Records, presenting 120 minutes of cutting edge house and techno including a wealth of exclusive and unheard material designed especially for this set.
Recorded live in front of 26,000 people on the Neon Garden Stage of EDC Mexico2020, this was Yousef's final set before the world changed indefinitely and one of his finest to date.
Standing out as a very special moment in time for the EDC audience and Yousef, as they celebrated the real value of togetherness & community, whilst creating a moment that can only be shared on the dancefloor. The mix also see's promoters Insomniac deliver their first ever live recorded compilation.
Yousef has labelled this set as 'career defining moment', it brought together all the elements that gave him the feeling of complete and utter control & mastery in Mexico. With 4 studio albums, countless releases on high-profile labels and a successful events and label branch of his Liverpool based Circus brand, Yousef has driven all of his experience into this set in Mexico.
Over the recent years, Yousef has developed a very special connection with the Mexican audience through his residency at EDC Mexico. This debut 'Live At Neon Garden' Mix Compilation captures the essence of Yousef's DJ sets; raw, spontaneous moments mixed with mesmerising song selection.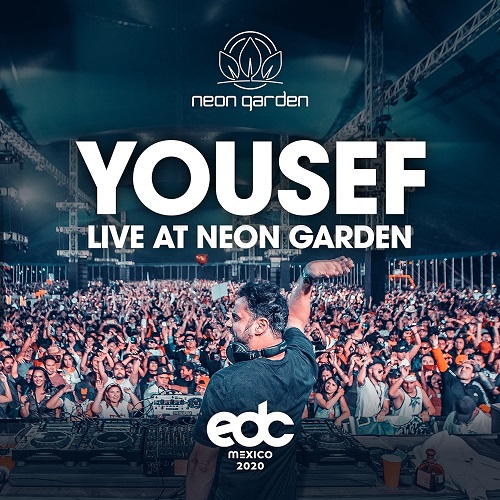 "This was the best gig I've ever done in 20 years of touring, the excitement and electricity and connection with the audience was like nothing I've ever felt. It happened to be the very last set I played before the world changed. I feel honoured that I got the opportunity to share this moment with so many people, which was likely their final dance too.
I'm so happy that we got to record this set with the audience featured so the world can hear what a special crowd and atmosphere it is there. I gave absolutely everything to this set, and as always, the Mexican fans gave it right back to me.
I can't wait for people to hear this" – Yousef
Captured across 27 tracks and 120 minutes, the mix is available exclusively on Apple Music and features a host of like-minded artists from the underground world of electronic music, such as Kaiserdisco, Argy, Leftwing & Kody, Marco Lys and Avision, as well as a number of edits made exclusively for the set, such as Avision's 'Trippin' or Buggin" and Danny Serrano's 'Stomper', it also includes unheard material from Yousef himself.
The mix hallmarks all the traits we've become accustomed to from Yousef, moving effortlessly through a range of genres, exhibiting style and control across the Neon Garden audience.
Live mix compilations are a rare commodity, created in the heart of a club & festival setting, they permeate the essence of clubbing. Capturing moments, bottling energy and sharing them with those unfortunate to not be in attendance. With this Neon Garden Mix Compilation, Yousef has done exactly that.
Across 120 minutes, he transports the listener back to EDC Mexico and onto that dancefloor, packed with 26,000 people and brimming with raw energy. As Yousef's last show before the world was plunged into lockdown, it's stayed fresh in his mind and now he shares that special moment with you.
Yousef's 'Live At Neon Garden' Mix Compilation Is Available Now Via Apple Music.
Listen HERE!