Saturday July 4 2020, almost 20 years after the first edition of the successful dance event Sensation, the renewed concept Beyond Sensation by event organization ID&T should have taken place in the Johan Cruijff ArenA.
Like almost all events this summer, Beyond Sensation can't happen this year so it will be moved to July 3rd 2021. However, ID&T wouldn't be ID&T if no creative alternative were devised to provide the fans with an unforgettable experience anyway. The 'Monument of Light' show will illuminate the Johan Cruijff ArenA and will be captured in a breathtaking livestream that can be viewed from all over the world.
"With this show, we pay tribute to everyone who has kept their spirits up during the lockdown and, above all, to encourage them to celebrate life in full glory again soon. After darkness, comes light.
With this fact in mind, 'Monument of Light' was born. The show is a creative translation of Sensation, where artistic experience and entertainment have been at the forefront for decades", says organizer Eric Keijer.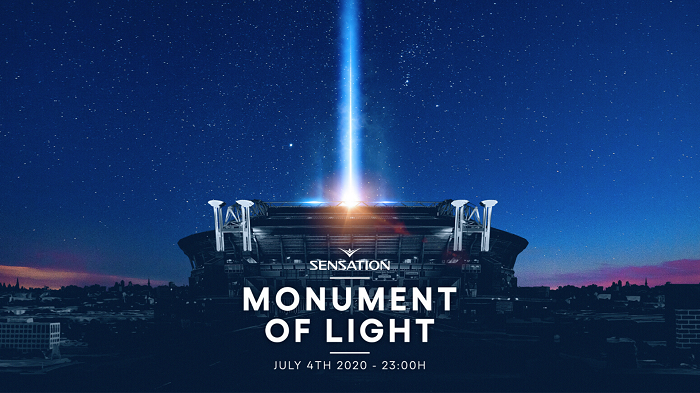 The show starts at 11PM CEST and can be viewed from all over the world via Sensation's official website. The spectacle flows seamlessly into a special 2-hour set by Sunnery James & Ryan Marciano, which fits perfectly with Sensation's story line.