Originally released in October of 2000, as the first single from critically acclaimed Fatboy Slim album 'Halfway Between The Gutter And The Stars', 'Sunset (Bird of Prey)' receives a fresh dancefloor rework with London based disco collective, Horse Meat Disco's 'Clouds In The Sky' remix.
Celebrating the 20th Anniversary of an original Big Beat anthem that saluted in Norman Cook's third studio album, the remix is officially out, keeping the Glastonbury spirit alive as it coincides with the date Fatboy Slim would have been headlining The Other Stage.
With a high-level of mutual respect between the two artists, Horse Meat Disco were approached by Norman to remix this classic and definitive single. The four-strong collective have breathed new life into the Big Beat classic, repurposing it for 2020's airwaves.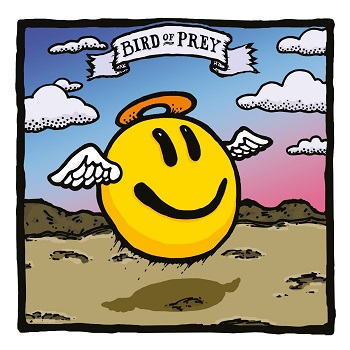 A name ingrained into the UK House and Dance music scene and ringmaster of the Acid House generation, Fatboy Slim has long since established himself as world-wide party phenomenon. With a career that spans over 35 years, 4-studio albums, countless singles and tours across the globe, he formed into an idol for many of the DJ's we see gracing the stages today, one of those being London disco collective Horse Meat Disco.
Since 2004, the quartet consisting of four members Luke Howard, Severino Panzetta, James Hillard and Jim Stanton, have pledged to resuscitate the original dance music scene and promote their brand of Disco shenanigans to a world-wide platform.
Holding residences across the world, they have continued to re-structure the clubbing pyramid as creative, freewheeling bastions of the disco era. From Boiler Room regulars to Channel 4, from Rinse FM to a BBC Radio 1 'Essential Mix' the group have continuously developed their craft, honing they sights on their first studio album, 'Love and Dancing' coming later this year; a record gilded with the fleet-footed spirit of their disco forebears.
Horse Meat Disco aim their remix firmly at the dancefloors of the world and bring 'Sunset (Bird of Prey)' soaring into 2020 with their 'Clouds In The Sky' remix.
Fatboy Slim – 'Sunset (Bird of Prey)' (Horse Meat Disco's Clouds In The Sky Remix) is available now on digital platforms and 29th August on Vinyl via Skint Records (BMG).
Listen to the remix below.