As is likely the case with every high-profile artist that's been around for as long as Armin van Buuren has, there are innumerable remixes, versions and bootlegs of original records that haven't been released despite making a more than noteworthy impact as live-show-peppering ID tracks.
But Armin wouldn't be Armin if he didn't try to make those versions last forever anyway, and that's exactly what he set out to achieve with a brand-new remix album: 'Lost Tapes'.
Filled to the brim with previously unreleased remixes of both classic and recent Armin van Buuren tracks, 'Lost Tapes' offers up thirty illustrious crowd favorites that stole the show in some of Armin's most spectacular live sets.
Including a Maddix remix of Grammy-nominated single 'This Is What It Feels Like' (feat. Trevor Guthrie), a huge reimagination of 'In And Out Of Love' by Trance giants ilan Bluestone & Maor Levi and even more edits from the likes of Ben Gold, Frontliner, Zatox and AVIRA on tracks such as 'EIFORYA', 'Not Giving Up On Love', 'If It Ain't Dutch' and 'Communication', these 'Lost Tapes' may just hold the title of most sought-after treasure within the dance music realm.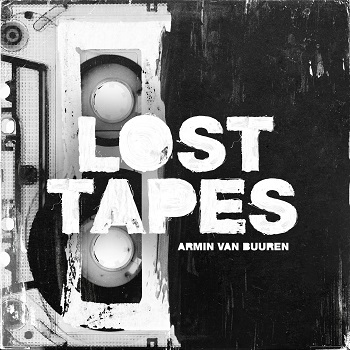 Speaking about the album Armin van Buuren said:
"I've had the pleasure of welcoming lots of amazing remixes of my tracks throughout the years, many of which I've been playing extensively in my live sets. To make sure they won't get lost in time, and to give everyone a chance to listen to these brilliant tunes whenever they want to, I launched this album full of 'Lost Tapes'. There are thirty remixes from some of my favorite artists across the electronic music spectrum, so there should be something in there for everyone."
Listen to the album below