The collaborative dream team that is Armin van Buuren and AVIRA strikes again. After starting their joint journey with 'Hollow' (feat. Be No Rain) and following suit with the breathtaking 'Illusion' about six weeks later, the Dutch electronic music mogul and Canadian creator laid the final piece of the puzzle with 'Mask' (feat. Sam Martin), the final track of the three-single EP that saw its release on Armind today.
All three tracks combined, the 'Hollow Mask Illusion (EP)' perfectly illustrates how two artists with different trademark sounds can find common ground and transcend genres altogether. An exploration of new territory from debut collab 'Hollow' and follow-up record 'Illusion' to the concluding 'Mask', this EP proves that one plus one can, in fact, equal three.
In addition to being the third link-up between Armin van Buuren and American singer-songwriter Sam Martin after 'Wild Wild Son' and 'Miles Away', title track 'Mask' also pushes the inner songwriter of the five-time #1 DJ in the world into the limelight. "'Mask' is a great example of me feeling free to write about the things I feel, both good and bad", Armin van Buuren explains. "Music has always been an outlet for me to pour my emotions into and now I have found a way to do this with words as well. To me, this track is the perfect conclusion of this awesome EP with AVIRA."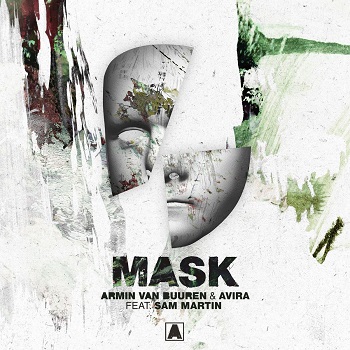 AVIRA: "The 'Mask EP' is where we leave it all on the table. Getting to work with a pioneer of our scene really puts into perspective the impact we could have with these records, so as lovers of everything dance music, we tried to bridge the gap between all genres. Whether you listen to techno, trance or anything in between, I hope you can discover a piece of Armin and myself in this EP."
Listen to the tracks below.