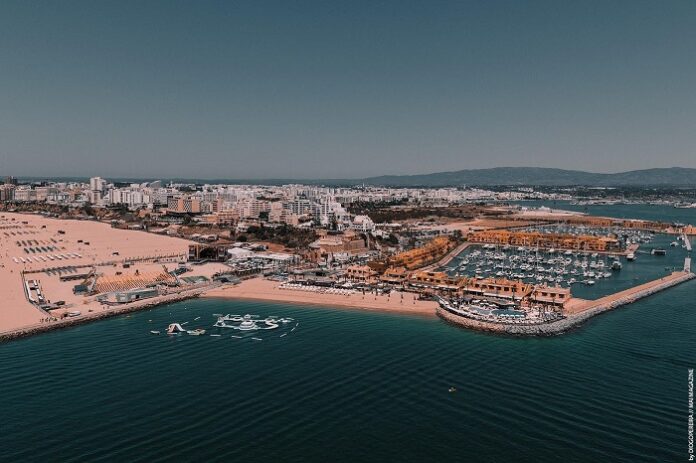 The world's largest dance festival, there's nothing that can match a trip to Electric Daisy Carnival. Revered around the globe, it's a calling-card for the very best in electronic music – with 2021 marking 25 years of incredible memories. It's only right to celebrate in style, with EDC bringing the party back to Europe for an unforgettable weekend on the beaches of Portugal at EDC Europe 2021.
Taking over The Algarve's stunning Praia Da Rocha beach, EDC Europe 2021 promises to be a universal coming together of like-minded fans all celebrating under the electric sky. With the sand nestled underneath your feet, be prepared for the biggest names across the dance music spectrum to soundtrack an ultimate summer getaway – full of every highlight and party moment you've been waiting for all wrapped into one.
In the heart of Europe, community and love reigns supreme as the sun-kissed shores promise a festival experience like no other. With limited pre-sale ticket prices starting from just €199 (with tickets secured via a deposit of just €20) – EDC Europe 2021 isn't just one of the biggest festival experiences of 2021, but a true value for money ticket ensuring all can head to Praia Da Rocha beach next summer.
"I'm so excited to bring EDC back to Europe and host Insomniac's first-ever show in Portugal. Growing up as a surfer in California, the beaches of Portugal have always been a dream destination for me," said Pasquale Rotella, Insomniac's Founder and CEO.
"Being able to combine my passion for raving with the joy of traveling to incredible destinations and sharing the magic of EDC around the globe is the best of both worlds. I hope Headliners from all over will join us in this truly amazing location" he added.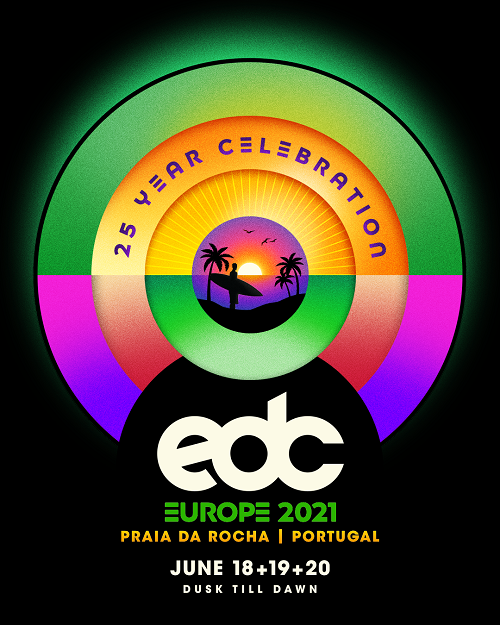 With the waves trickling onto the shore and the sun shining bright, Portugal is an ideal destination for the summer festival experience of 2021. A picturesque home of sun-kissed days and nights, the combination of an easily accessible hub and stunning location alongside EDC's unrivalled reputation as the biggest events in modern dance culture – expect something for everyone on Praia Da Rocha Beach next year.
Isilida Gomes, Mayor of Portimão, commented on the arrival of EDC Europe 2021, saying:
"At this difficult time for all of us, it is with pride and satisfaction that the municipality of Portimão will host another international music festival – EDC. It is guaranteed that the municipality of Portimão and its people will do everything to receive you in the best way and provide you with the best experiences, which will be forever recorded in your memories. Protect yourself and stay safe."
EDC's return to Europe with EDC Europe comes as a part of a landmark year in 2021 – with Electric Daisy Carnival marking its 25th birthday in style. Over the past quarter of a century, EDC's stellar line-ups, jaw-dropping production and the unparalleled sense of community it encapsulates has cemented its reputation as an unmissable offering in the dance music calendar.
Taking place in a host of extraordinary locations around the world, year after year EDC delivers cutting edge line-ups showcasing the electronic music spectrum, becoming the trusted destination to see the very best. With 2020's iterations leaving a summer without huge EDC moments, the much-anticipated return to European shores for EDC Europe 2021 promises an antidote to a missed year of festivals as a joyous celebration of life, love, art and music under the electric sky.
With heavyweight names sitting across every corner of dance music set to head to Praia Da Rocha Beach next summer, EDC Europe 2021 is the only date and destination fans need for an unforgettable 2021. With the recently announced EDC Las Vegas 2021 selling out in 12 hours, fans are strongly encouraged to sign up now for early access to tickets (starting at a deposit of only €20 deposit) via link.