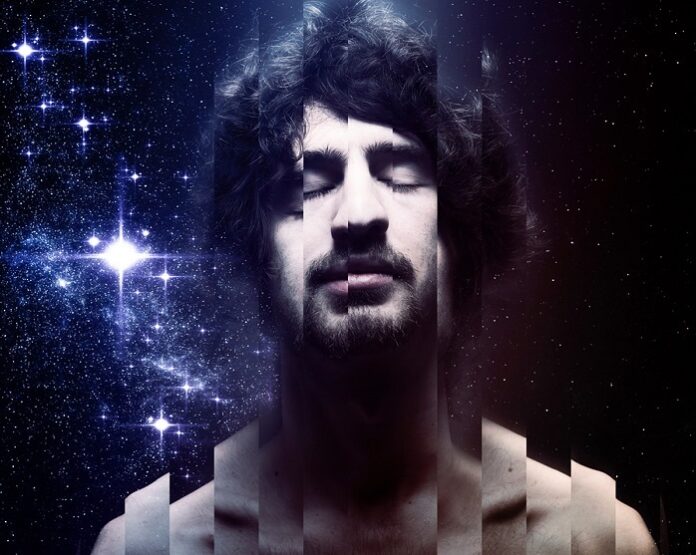 One of dance music's most enigmatic figures returns home to Anjunabeats. GRAMMY-nominated producer Mat Zo is back with a brand new artist album 'Illusion Of Depth.' This is the London-born, L.A.-based producer's third artist LP.
Prepare for another helter-skelter trip through a pick-n'-mix of styles. 'Illusion Of Depth' begins with the brash 'In Media Res'. Next, it's Zo's ode to 90's warehouse techno: 'The Next Chapter' featuring legendary jungle/D&B MC GQ. Then, all of a sudden, 'Love Songs' and some French, filter house.
"I started working on Illusion of Depth because I wanted to make a body of work that was cohesive. I'm usually known for being all over the place, but I wanted to make an album that had unifying qualities.
In this case, partly it's the tempo. Everything on the album is in the 124-128 bpm range, but within that constraint, I still managed to be all over the place stylistically. There's also a lot more live/non-digital elements on this album than my previous work. I was getting really tired of how clean everything is in this corner of dance music. Above all else, I wanted to make an album with grit, texture, and attitude. I wanted to make a fuck you statement to the safe, sugary, fluffy world of a post-EDM trance", Zo says.
The album introduces Atlanta-based Olan, a singer, and producer that Mat has worked with for a number of years. There's a nod to classic rave culture and the Chemical Brothers with her vocals on 'Problems' while the closing track 'Paralysis' is a cinematic rock crescendo.
"A big part of the conception of the album came from working with Olan. She's a highly skilled singer, songwriter, and producer and we've known each other for years. We had been in the studio working on a bunch of material before this, and that helped us grow a common musical identity. When it came to writing this album we were already comfortable with each other. This allowed the songs on the album, to be honest, opposed to a bunch of toplines plastered on top of already formed tracks. Every song we wrote together is personal, sincere, and holds a lot of meaning for both of us," Zo continues.
Mat Zo broke onto the scene in 2008 and has been causing an uproar ever since. In the early naughties, he penned Anjunabeats classics like 'The Lost' and 'Synapse Dynamics' which were far ahead of their time. They were followed by the likes of 'Superman', 'The Sky', and 'Rebound' (with Arty). He pushed the Anjunabeats sound to the mainstage, racking up spins from Pete Tong, Axwell, and Armin van Buuren.
It was his GRAMMY-nominated debut album 'Damage Control' that fully showcased Mat's avant-garde approach in 2013. Featuring break-out hit 'Easy' with close friend Porter Robinson, the track took Mat mainstream: a Radio 1 A-List addition, Sirius XM BPM listing, a #1 Billboard Heatseeking record, an Essential Mix of the year nomination, and, ultimately, a GRAMMY nom for the best electronic album.
Since then, Mat has grown his own stable. Self-releasing his second LP in 2016, 'Self Assemble', via Mad Zoo, Mat's imprint nurtured a new generation of eclectic, genre-agnostic creators.
He's stayed close with Anjunabeats through that time, joining Above & Beyond for shows at Madison Square Garden and Huntington Beach, and Anjunabeats label shows all throughout North America.
With over a decade of groundbreaking records under his belt, Mat's legion of devoted fans have flocked to see him live at festivals internationally as well, including London's Hospitality in the Park, SoCal's Nocturnal Wonderland, Holy Ship, Sunset Music Festival, and Beyond Wonderland Mexico.
Now in quarantine, Zo has worked on producing his own immersive digital events. October 23 and 24 marks the start of the Mad Zoo Events' Stratosfest Minecraft Festival. The virtual event will feature headlining trance sets from Above & Beyond, ATTLAS, Darude, Ferry Corsten, Gabriel & Dresden, Hellbound, ilan Bluestone, Jordin Post, Mat Zo, No Mana, Olan, Qrion, and Tritonal. Learn more here, and tickets on sale here.
We come full circle with 'Illusion of Depth', a modern homage to the sounds that made him a star.
Listen to the track below.