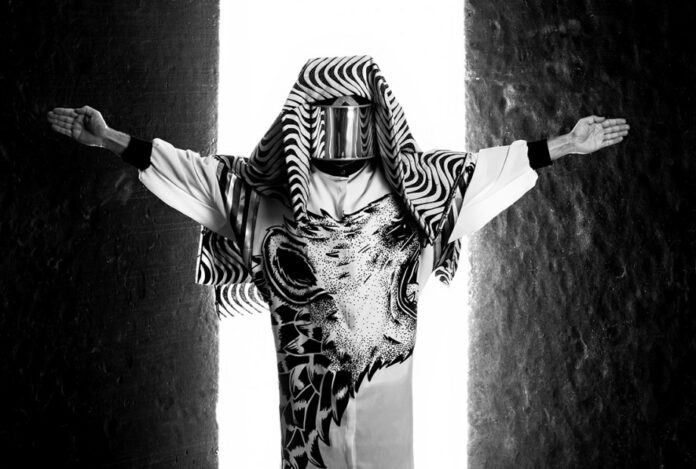 Shrouded in mystery and a long-standing affiliate of the Berlin institute Watergate, Afro House champion Hyenah is welcomed to the revered Watergate compilation series.
On a mission to unite people through music, the mix is abundant in groove-filled, percussion-heavy sounds that Hyenah is famed for. Released on 19th October, the compilation features exclusive music from; Hyenah, Henrik Schwarz, Kerri Chandler, Pablo Fierro, Adana Twins, Kollektiv Turmstrasse, Da Capo, Floyd Lavine, Super Flu and more.
The compilation will only be available in a mixed format but following on from the release, all of the 100% exclusive tracks will be released as three individual EP's (digital and vinyl). Hyenah is an artist who puts music above all else. Choosing to DJ in a mask as to not reveal his identity, Hyenah dedicates the experience formulated through the music he creates to the receiving audience.
Striving to create magical moments through the diversity reflected from the people in electronic music, his work is a beacon of hope, tackling issues of racism and offering a vision of unity. Following select releases on Freerange, Objektivity, Rise and a 12" for Watergate Records, Hyenah delivers this transcendent edition of the Watergate mix series.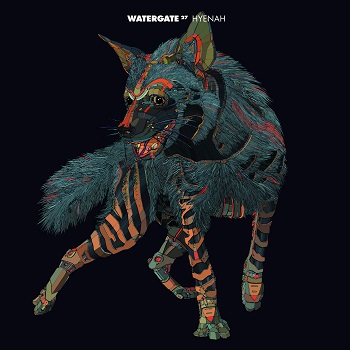 Here's what Hyenah had to say about the mix:
"When creating this mix I wanted to take people on a journey that represents what I do and what I stand for. I am building bridges. So I wanted to create a mix that does exactly that.
For me the beauty in music is when different styles and cultures meet and become something new. I like the backbone to be grooves rooted in African rhythms. These grooves grow in different directions. I wanted to combine all of them in a mix that tells its own story, that evolves and explores the diverse branches of the music I love so much."
Hyenah Watergate 27 commences with Warm Drum, Hyenah introducing the mix with an epic opener, burning synths signal the intensity of the journey ahead. Lemon & Herb's iFuh sees tribal calls and driving hi-hats build the tension. A mystical atmosphere is formed on Reincarnation by Pablo Fierro as chants call out. Huge waves of colourful melodic house are featured from Fka Mash, Sascha Braemer, Sabb & Black Circle and AMEME, offering different shades of light and dark.
Not just a mix alone, deep thought is provoked throughout the listen. This is displayed on the vocals during The Kollektiv Turmstrasse Remix of Adana Twins Jupiter before being taken into Da Capo's melancholic strings. Hyenah's Not Enough carries a powerful message from the unmistakable and authentic Lazarusman, who stresses the importance on the listener of becoming "anti-racist", to be an activist and to look from within to fight racism on a global scale.
Hyenah describes how music is critical in the delivery of this, "diversity in music becomes a political statement: It brings artists, cultures and people together. There is no better messenger than music."
Transitioning into the second half of the mix, a cinematic soundscape comes from JAMIIE & Niko Schwind. The Floyd Lavine remix of Think of Something sees a rhythmic stamp on Kerri Chandler's original deep house Watergate production.
Infectious groove is created by Hyenah & Floyd Lavine and FMX Omar, before more superior dancefloor energy from Super Flu. Closing with emotion and tenderness, the productions of Manoo and Emanuel Satie & Nanghiti will find a place in both hearts and minds.
The eclectic Henrik Schwarz brings the curtain down with his remix of Hyenah's The Message, a rousing finale featuring the vocals of Bajka typifies the sense of unity that is the golden thread running through this mix.
The Watergate mix series has been an outlet for the illustrious Berlin club to join forces with artists who it holds its closest relationships with. Starting over ten years ago in 2008, the series has gone on to release outstanding and eclectic mixes from the likes of Butch, Adana Twins, Tiefschwarz, Solomun, Kerri Chandler and many more. Giving fans a chance to taste the atmosphere of the club at home, number 27 from Hyenah is another remarkable chapter in the tale so far.
Listen to the tracks below.