Fresh from releasing his hotly anticipated 'Cup Of Beats EP' and becoming the most successful Belgian artist in the Dutch Top 40 chart, Lost Frequencies is cementing his superstar status on the remix front as well.
This time, the Belgian tastemaker put his hand to Joachim Pastor's 'Be Someone' (feat. EKE), the third single taken from the Frenchman's upcoming debut album.
Premiered during Lost Frequencies' spectacular live set on the roof of the Royal Palace in Brussels, this remix of Joachim Pastor's 'Be Someone' makes for a pure and truly enthralling soundscape.
From the tender tones and sheer musicality of the intro to the soft beats and melodic swirls that inevitably follow, this rendition of 'Be Someone' expertly complements the magic of the original track with that signature Lost Frequencies sound the music world has come to love.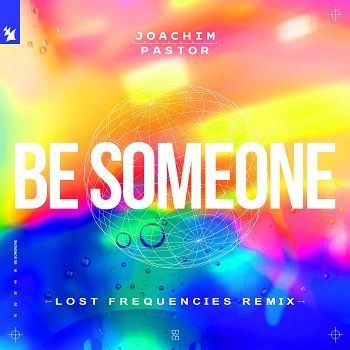 Joachim Pastor: "I still remember the first time I heard the remix from Lost Frequencies. I was so happy because I felt like it had the real DNA of his style; you can recognize that it's him from the first notes, which is why I listened to it ten times in a row.
Felix is such a nice guy, and he has stayed true to his identity all these years. He has developed his own touch, which is what being an artist is about. I'm very happy that he could remix 'Be Someone', my latest single on Armada Music."
Listen to the remix below!