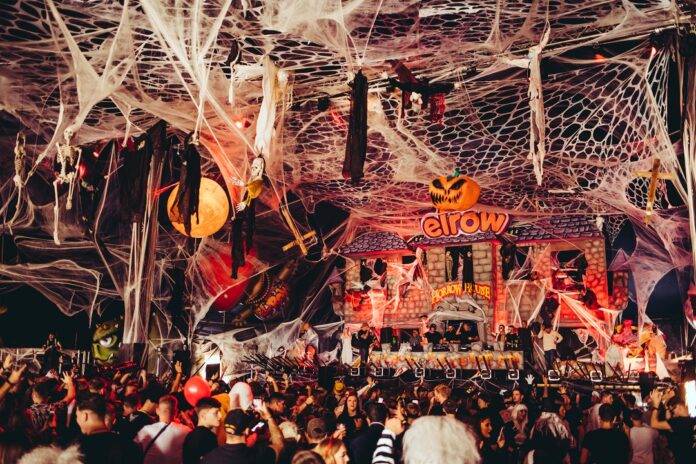 Horroween is the latest elrow Show powered by Desperados, keeping the party spirit alive with a series of virtual DJ sessions in iconic locations.
The virtual event sees house and techno DJ and producer Eats Everything deliver the beats direct from Dracula's Castle in Transylvania into the homes of partygoers around the world.
With festivals and club nights still on hold or open with social restrictions, partygoers around the world are looking for alternative ways to keep the party going and connect with one another.
Halloween has been around for over 2,000 years and has evolved into a classic party moment for adults who put their creativity into epic costumes and turn up the beats for a one-year dose of spookiness.
With the upcoming Halloween looking a little different, Desperados and elrow are shaking things up once again to host a hair-raising Halloween virtual party, livestreamed from the devilish depths of Bran Castle in Transylvania, Romania, the home of Dracula himself.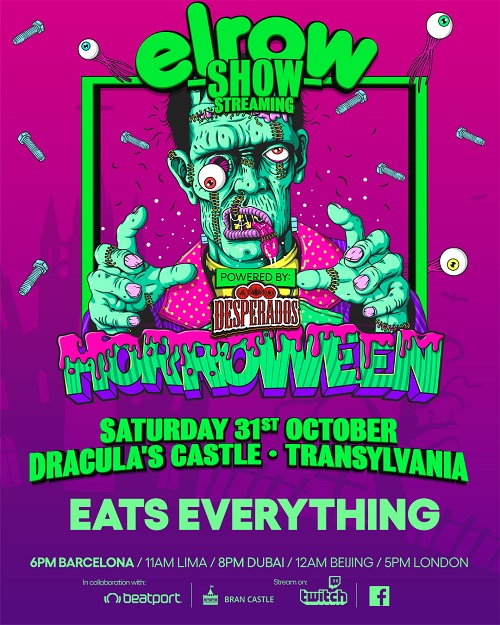 Horroween is the latest elrow show powered by Desperados, a lockdown inspired collaboration from the pair which has seen some of the world's best DJs take to the decks in iconic locations – including Casa Batlló, Barcelona and Cova Santa, Ibiza – with their sets livestreamed for partygoers around the world to enjoy from the safety of their own homes.
The unique session will be fronted by the legendary Eats Everything, with the acclaimed UK DJ and producer delivering an enigmatic mix spanning house and tech live and direct into the homes of revelers looking to keep the party spirit alive this Halloween.
Partygoers will experience Halloween like never before, transported from their living rooms into the ghoulish confines of elrow's "House of Terror". Featuring a spooky themed décor, the space will include everything from laughing clowns to party zombies and dancefloor monsters, allowing people to re-live the fun-filled classic Halloween party spirit without leaving their home.
Diederik Vos, Global Brand Director, Desperados, commented:
"Parties provide an unrivalled sense of togetherness that so many people are craving at this time. While social distancing measures remain in place, we want to find ways to reimagine these experiences for partygoers to give people a sense of connection and enjoyment, while staying safe and apart.
The elrow show powered by Desperados series has been a game-changer in keeping the party spirit going throughout lockdown, but with Halloween long being one of the biggest and most-anticipated nights in the party calendar, we wanted to take things up a notch.
The Horroween event at Bran Castle in Transylvania promises to do just that, delivering a unique virtual event from the home of Halloween itself that will enable partygoers to experience the same excitement and thrill, albeit with a twist.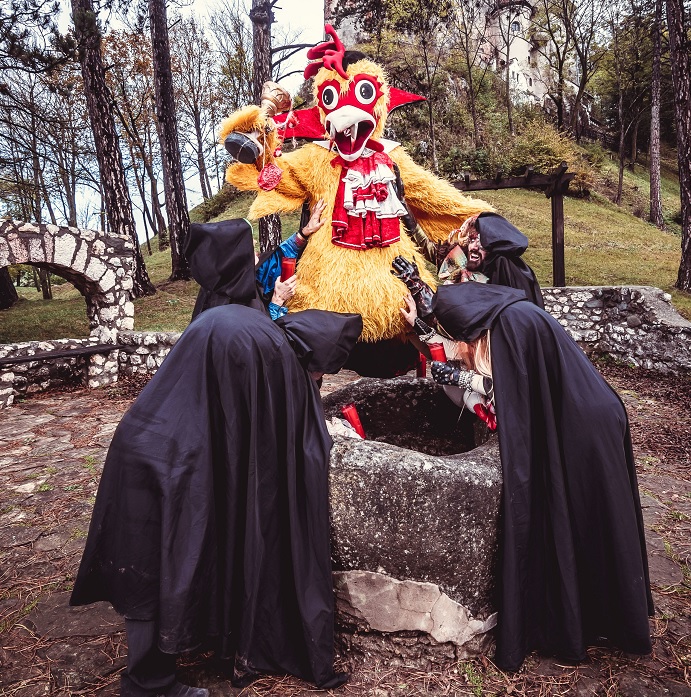 "We are extremely excited for the opportunity to stream from one of the most iconic Castles in the world during this Halloween. As a kid I've always dreamed of something like this and despite the covid situation, in this family we will not stop creating magic moments like this!", Juan Arnau, elrow CEO & founder, added.
The Horroween session will be hosted live on elrow's Facebook, Twitch and YouTube channels on Saturday 31st October 2020 from 18:00 CET. Partygoers will be able to re-live the session following the live stream on elrow's and Desperados' social channels.