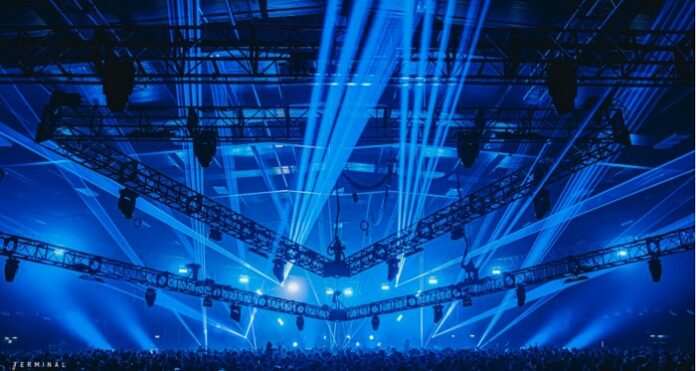 Live music might remain on pause, but the mighty Terminal V never rest: the game-changing Scottish electronic music event brand have lined up a very special livestream for Halloween on Saturday October 31st with Alan Fitzpatrcik, Frazi.er and Stephen Brown all playing from their Aren V arena at Edinburgh's Royal Highland Centre from 1930 – midnight UK time.
This livestream comes at you from the exact location of Terminal V's now globally renowned events, with a unique mesmeric lighting production that is synonymous with the brand. There will also be plenty of drone footage from around the arena which will place you right in the heart of the action, amidst the lasers and smoke machines, but all while safe in your own home.
Heading up the stream will be Terminal V favourite Alan Fitzpatrick, a real techno titan with a powerful rolling sound, rereads on Drumcode and his own We Are The Brave. He is joined by Scottish talents and local heroes Frazi.er and Stephen Brown who bring all styles of techno from big and brash to more deep and hypnotic.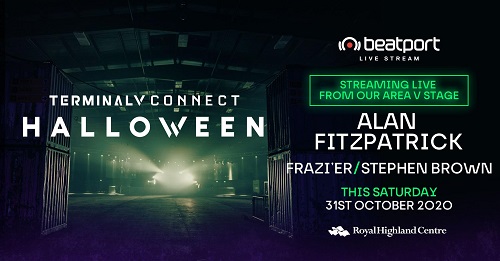 This is a huge effort from Terminal V to keep everyone coming together through music and is set to be another spectacular event.
Tune in this Saturday at 7.30pm available via
– FACEBOOK
– YOUTUBE
– TWITCH
– VOOM