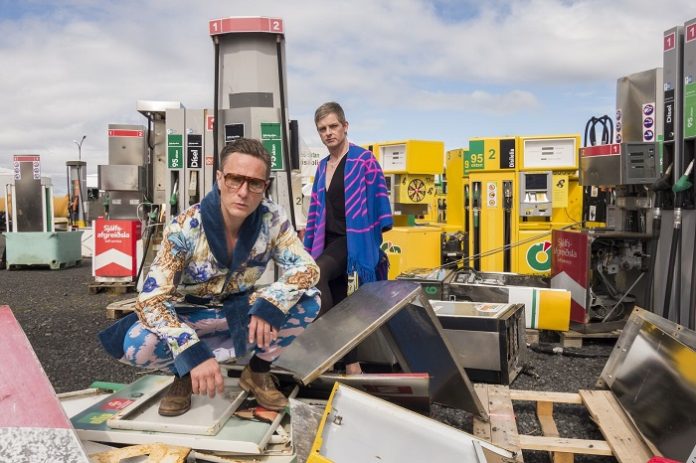 Ever-evolving, unrelenting, and uncompromising electronic powerhouse GusGus continue the celebration of their 25th anniversary with the release of their latest track 'Higher', the first single off their forthcoming 2021 album.
Unfolding into a new era, GusGus is excited to announce a fresh, new collaboration with fellow Icelandic band VÖK´s multi-talented vocalist Margrét Rán. Out now via their Oroom imprint, 'Higher' is available to stream across all streaming platforms.
The nearly four-minute musical endeavour immediately begins with a hypnotically mesmerizing kick drum that builds tension effortlessly with each passing second. The track exemplifies what GusGus does best – it seduces the listener with a captivating groove and serves larger-than-life, unapologetic melodies.
Glitchy, stabbing synths quickly enter the sonic space alongside Iceland's favourite female voice, which nestles within the mind-expanding soundscapes like a latex glove.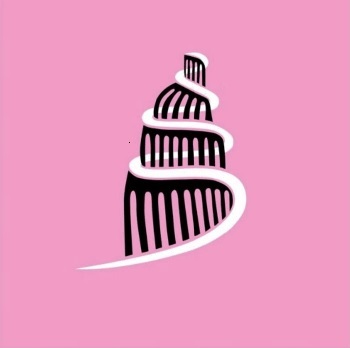 Rán's lyrics explore motifs of loneliness, greed, and human manipulation, and push their message alongside the backdrop of new, ecstatic sonic realms. Cerebrally atmospheric from start-to-finish, the slow rhythmic beat, brooding basslines, soothing repetition, and lush melodies characterize much of the rest of this lively electronic/synth-pop gem.
Following the release of their two-part remix LP, Remixes Are More Flexible Pt. 1 & 2, the Reykjavik royalty has been hard at work in the studio birthing their most ambitious musical project yet. Famous for their relentless explorative drive and unwavering commitment to pumping the well of synth-extravaganza, GusGus prepare to share the stage with one of Iceland's most beloved and recognizable voices. Expanding their crossover potential, the band recruited Margrét Rán – best known for her role as lead vocalist in indie electronic band VÖK – to embark in the next chapter in their story.
Her ability to add another dimension to their new material is evident in 'Higher' and will undoubtedly shine through in their upcoming live performances, which already have a reputation for being unforgettable.
Merging the old with the new, GusGus prepares to completely immerse Rán into the inner workings of their creatively twisted world. On the newfound collaboration, Rán remarks:
"GusGus sure is a scary rollercoaster and I'm super excited to be a part of this upcoming era. I've been a fan for many years."
No stranger to critical acclaim, Rán is beloved across her native country – and the world – for injecting her unique electronic dream-pop flavor into the Reykjavík-based VÖK. The band's sophomore album 'In The Dark' marked their most accomplished work to date. The stunning LP landed them the most nominations with eight nods at the 2020 Icelandic Music Awards, resulting in a landslide win in the "Pop Album of The Year" category.
'Higher' marks only the beginning of what GusGus is brewing. Older, crazier, and sharper than ever before, GusGus have found unprecedented strength that has allowed them to reach new heights with their new offering.
After 25 years of music, memories, and unforgettable live performances, it'll be a treat for long-time fans and avid listeners of the group to see what's in store this new decade for Birgir Þórarinsson, Daníel Ágúst, and now, Margrét Rán as GusGus.
Listen to the track below.