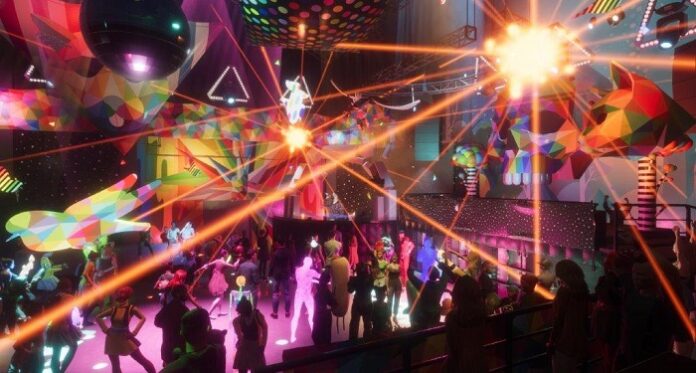 Bringing some good news to dance music lovers all around the world, a new VR party experience will transport partygoers from their homes into one of Germany's top clubs.
Long-term partners Desperados and elrow are taking their lockdown-inspired virtual party series to the legendary Bootshaus for the launch of the virtual version of their world-famous club.
In collaboration with VR company Sansar, the VR club will see big guests, massive takeovers and interactive functionality to bring the party to people's living rooms. Igniting the party spirit at the premiering event of the VR world on Saturday 28th November, the latest elrow Show powered by Desperados will reach epic new dimensions and enable partygoers to relive the energy and excitement we've all been missing in a whole new way.
Partygoers will be immersed in the surreal universe of urban artist Okuda San Miguel and his 'Kaos Garden' concept, bringing the space to life through a combination of bright colours and geometric shapes for a virtual party experience like no other.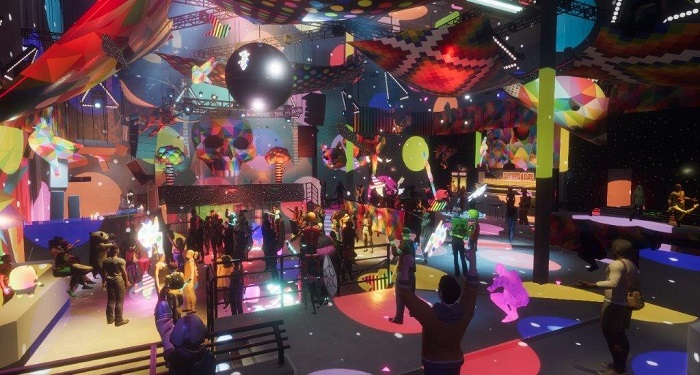 Partygoers of legal drinking age around the world can enter the space and customise their personal avatars before seeing the virtual experience come to life – from tuning into the epic track selection from Spanish techno DJs Paco Osuna, Andres Campo and Fer BR, mingling with others, and even enjoying their own ice-cold Desperados at the bar.
The layout of the club's main room and outdoor areas have been precisely replicated in this virtual environment, which can be experienced in full via the Sansar platform using a VR headset and a Windows PC with a dedicated graphics card. The live streams can also be enjoyed via YouTube, Facebook and Twitch without a VR headset, or via the Sansar app on iPhone or Android (featuring multiple camera angles of the club, DJ and partygoers).
Diederik Vos, Global Brand Director, Desperados, commented:
"At Desperados, we've used our experimental DNA to adapt to our new reality as we've shifted our strategy to being digital-first, focusing on how we can bring the party into people's homes.
Through this event, we're continuing our mission to unleash epic experiences and connect partygoers around the world in new and immersive ways. We're proud to launch our first VR event to bring the party world together safely, as we continue to redefine how parties can be experienced."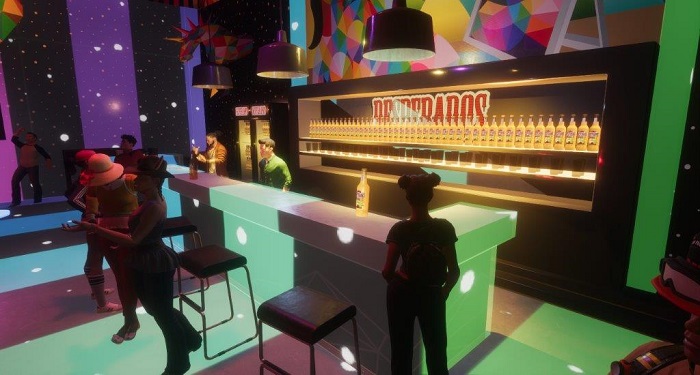 Juan Arnau Jr, CEO and Founder, elrow, said, "We are very excited to be taking this series to new heights with Desperados by collaborating with Sansar, legendary Bootshaus and Okuda San Miguel on this special project. Experimenting with VR technology is a big step for us so we're looking forward to taking our artists and fans on this electrifying adventure, whilst staying true to our trademark elrow style."