Renowned German Producer Butch demonstrates his unique productions skills on the deep and poignant remix of Faithless's celebrated 'Synthesizer' (ft Nathan Ball), released on BMG on 11 December.
Butch cleverly blends breakbeats with growling percussion, beautifully layered with the heartfelt synths and Nathan Balls' stirring vocal to deliver a powerful reworking.
'Synthesizer' was the first single to be taken from the new Faithless album 'All Blessed', their first studio LP in 10 years, out now on BMG and winning rave reviews from press and fans alike. 'All Blessed' charted at No.6 in the Official Album Chart and No.1 in the Dance Album Chart and No.1 in the Independent Album Chart.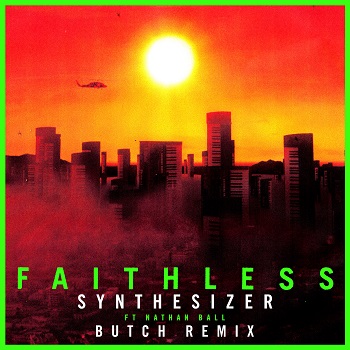 On Butch's remix of 'Synthesizer' Faithless said:
"Butch takes us on a brooding breaks-driven journey into the heart of 'Synthesizer's dystopian world. His pulsing sequenced keys building to an ecstatic 4-to-the-floor peak, before expansive lush pads transport us into the third dimension of pure emotion."
'Synthesizer' has received strong support, including BBC Radio play from Pete Tong, Annie Mac, Jo Whiley, Annie Nightingale, Shaun Keaveny, Nemone, Chris Hawkins and Rylan; with DJs supporting the track including Roger Sanchez, Tom Novy, Marco Carola, and Kryder.
Listen to the track below.