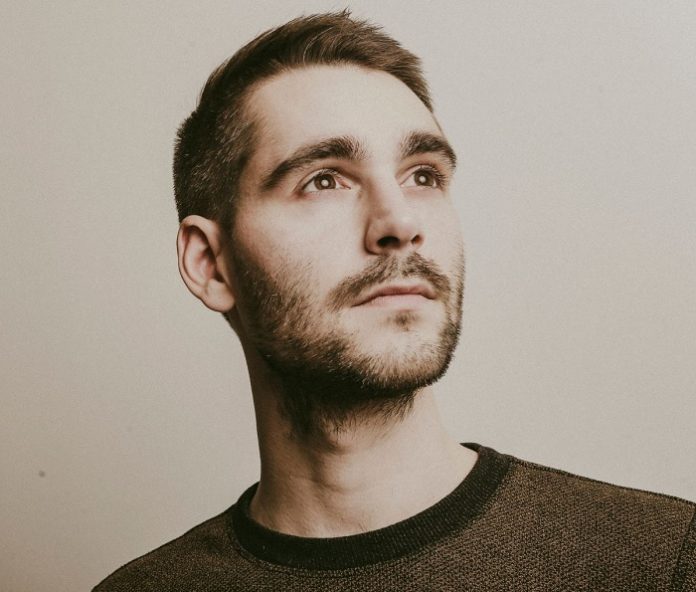 Electronic composer WorakIs has collaborated with classical musician Rusanda Panfili on new single 'Storm', out now on WorakIs' freshly launched Sonate label.
Finding the middle ground between the visceral energy of the club and the majestic beauty of the orchestra, 'Storm' is a thrilling combination of pulsating kick drums, powerful melodic breakdowns and Rusanda Panfili's exquisite violin prowess. It follows Sur le front des animaux menacés, WorakIs' stunning 14-track album that christened the launch of Sonate.
Accompanying the stunning single is the similarly intricate and beautiful artwork created in collaboration with artist Randa Haddadin, inspired by cities and urban contexts, people, movements and lives, it's a powerful visual interpretation that aligns with the track perfectly.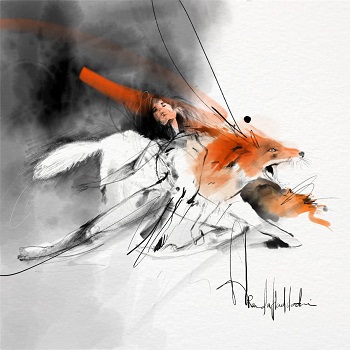 WorakIs explains: "Storm' is a piece that Rusanda and I composed, as its title indicates, imagining a tempest that we would be going through. From the thundering black clouds to the late arrival of the sun, the purpose of this track is to transcribe the different steps as if we weren't able to find shelter and were forced to live through it.
We collaborated for months, always from distance as the current context dictates. She was in Vienna, I was in Aix-en-Provence, and we ended up with this track that we really hope to be able to play together someday."
Rusanda Panfili adds: "This track is the best proof that making music has no borders or limits; we composed, produced and recorded 'Storm' during the lockdown, so we were unable to travel or work in person. Most of our creative sessions were done through video chat and by sending files back and forth which was a big challenge but also fun. I have always wanted to compose an electronic/instrumental track and working with Kevin was incredibly inspiring."
Although famous for his countless electro-melodic releases and his vibrant live shows, Hungry Music co-founder Worakls is a composer above all. Raised in a family of musicians, he learned the piano at the age of three years old and then carried onwards to a full conservatory education – all before shifting towards the electronic music that he would become known for.
Born in Moldova, Rusanda Panfili used her authenticity, passion and proud Eastern European heritage to become one of Europe's recognisable and prominent classical musicians. Currently living in Vienna, she has been playing the violin for 26 years and has worked alongside superstars like Hans Zimmer, Brian May, Gavin Greenaway, Gabriel Yared and Steve Vai.
'Storm' is a seven-minute epic that leaves a truly lasting impression.
Listen to the track below.