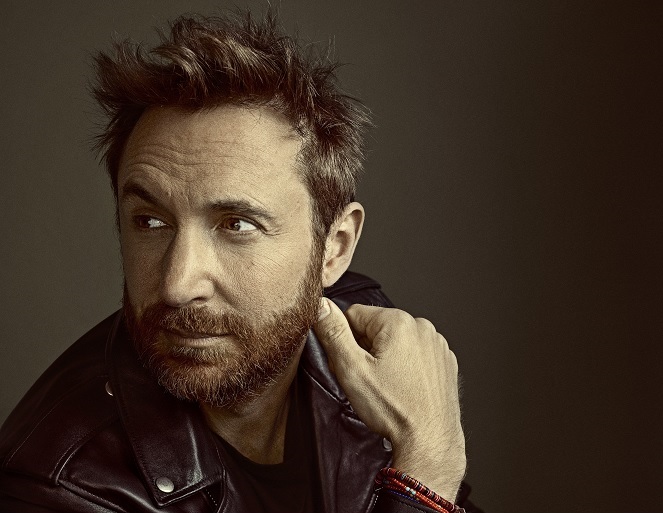 After attracting over 50 million global views on his previous United At Home performances and breaking a Guinness World Record for the most-watched DJ set on Facebook, superstar DJ and producer David Guetta continues his endeavour to host state-of-the-art productions that can be enjoyed from homes around the world.
Today, he reveals the third edition will take place on New Year's Eve from Paris, the must-see destination where people from all around the world usually travel to celebrate the end of the year.
Live from the city of lights, David Guetta will bring some love and light to households worldwide, showcasing images of one of the world's most beautiful cities. Unite with many across the planet in celebration of the New Year by tuning in on Facebook, YouTube, Instagram, Twitter, Twitch, VK, Insight TV and Triller.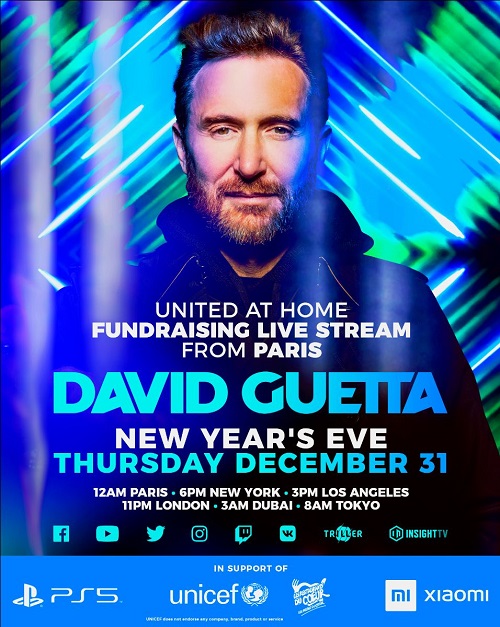 Guetta has raised over $1.5 million for charities with his United At Home events hosted from Miami and New York, setting the bar high for the next edition which seeks to benefit UNICEF and Les Restos du Coeur, one of France's biggest charities distributing food packages and hot meals to those in need. Broadcasting from one of the most magical spots in Paris, which will be revealed on the night, Guetta is taking the production to the next level to compliment an inimitable set to ring in the new year.
From performing poolside as 8000 locals danced to the French artist's iconic songs from their balconies in Miami back in April, to delivering an exceptional show from New York City's Top of the Rock Observation Deck at Rockefeller Center in May, Guetta's track record for hosting some of this year's most memorable livestreams speaks for itself. Kick-off 2021 with quality music, a cutting-edge show and spread the holiday spirit by giving back to those who are not as fortunate.
Fans and spectators alike took to social media to compliment Guetta on his recent performance for the Top 100 DJ Mag Poll. David didn't only receive global attention for being voted the #1 DJ of 2020 but also for his outstanding and revolutionary DJ set that saw him play only music that was either produced or remixed by him in his Future Rave style.
In one of his most productive years to date, David Guetta revolutionized Dance music with his Future Rave movement together with MORTEN. Releasing the 'Future Rave EP' David Guetta also stayed true to his pop side, releasing the hit 'Let's Love' with Sia, which has amassed over 100 million plays and streams so far.
Not satisfied with breaking records and blazing through the charts, the French DJ decided to support those in need with his United At Home livestreams and to entertain fans worldwide with his Tomorrowland sets as both David Guetta and Jack Back.