As we are all patiently waiting for the festival season to come back, so we can all dance together without having to worry about anything, what better time to enjoy an EDM playlist featuring an array of the industry's biggest stars playing  unforgettable live sets at one of the world's most beautiful mainstages.
The great thing about one of the Europe's finest electronic dance music festivals, UNTOLD  is that fans can still experience some of the magic from wherever they are. The organizers and event staff delivered far beyond expectations. What happened on the festival grounds in summer 2019 went beyond magic, and will always be a part of every person in attendance at the majestical extravaganza.
The unforgettable 2019 edition of the festival in Cluj-Napoca in Romania blessed us with top-notch performances from superstar DJs and producers such as Armin van Buuren who delivered a historical, once in a lifetime, 7.5 hour set for the festival's 5th anniversary, Don Diablo, Nicky Romero, Timmy Trumpet, Steve Aoki, Ummet Ozcan, W&W and so, so many more.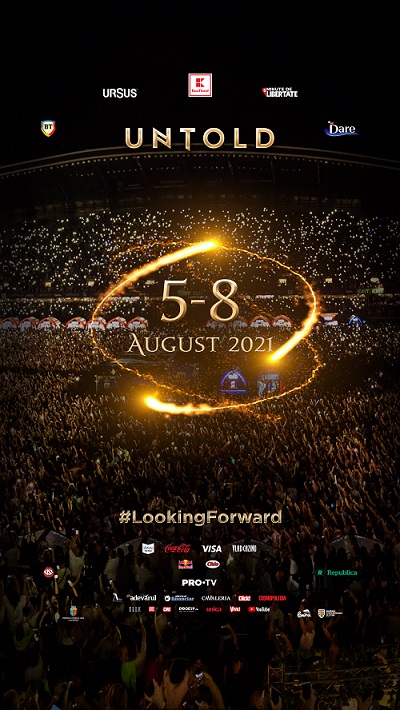 Over the years UNTOLD festival has continued to be one of the best festivals in Europe and the world and its 5th anniversary edition attracted more than 350,000 fans from all over the globe. It is an impressive display and a great example of the might and beauty of the electronic dance music scene.
The creators of the festival say that the 2021 edition will exceed all expectations and will be organized in the best and safest conditions. The organizers are confident for the future due to the good news about the existence of a vaccine this year and the increasing development of rapid tests that will allow mass testing.
"We never stopped being optimistic, and we worked all this time to prepare the next edition, so UNTOLD 2021 will be the best UNTOLD so far! Our confidence that we will meet again next summer is even stronger now that we have the great news about the availability of a vaccine worldwide at the beginning of next year and the development of rapid tests that will allow mass testing." – Edy Chereji, head of communication at UNTOLD festival.
The sixth chapter of the UNTOLD story will be written between August 5-8th, in Cluj-Napoca, Romania. Until then, sit back, relax and enjoy some of the best EDM sets from the festival's last edition and register for tickets HERE!
Armin van Buuren
Steve Aoki
Timmy Trumpet
Nicky Romero
Ummet Ozcan
Don Diablo
Kungs
W&W